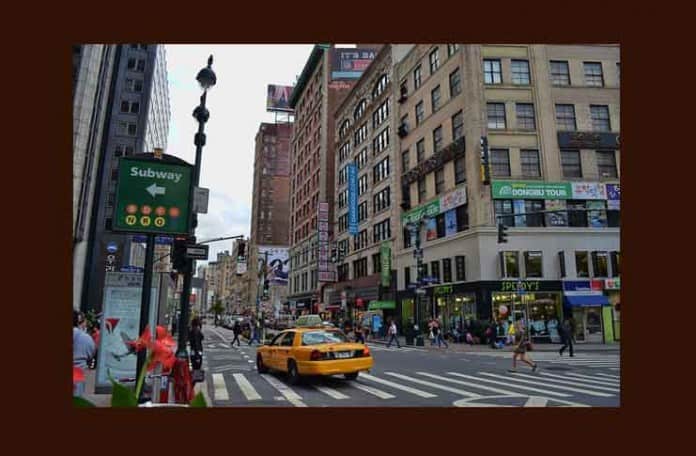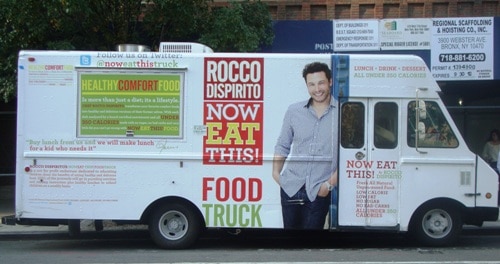 Last week we told you about the new food truck from Rocco DiSpirito called Now Eat This!  While there's a tie-in to his new book with 150 healthy comfort food recipes, there's also a non-profit educational component that well worthwhile to support.
The Now Eat This! truck operates from Mon-Thurs from 11:30am-3pm. On Fridays, they use 100% of the proceeds from that week's sales to feed and educate children in the New York area about healthy eating and cooking.  So far they have gone to two schools over the past two weeks, and tomorrow they will be going to another New York area school.
Rocco was in the truck taking orders and bagging, and I asked him how long the truck was going to be on the street.  Food trucks tied in with a product are usually only out for a limited period of time, but Rocco told me the truck was permanent.
Honestly, that didn't surprise us at all because last month we told you that Rocco bought his truck from the Marrakech Chefs guys.  Based on the lunch we had last week, Mama's meatballs, the Now Eat This! truck is a welcome addition to the New York Street Food scene.
At first I was going to have the enchiladas for Today's Lunch, but changed my mind at the last minute to the chicken broccoli stir-fry ($5) after seeing (and smelling) it cooking in the truck.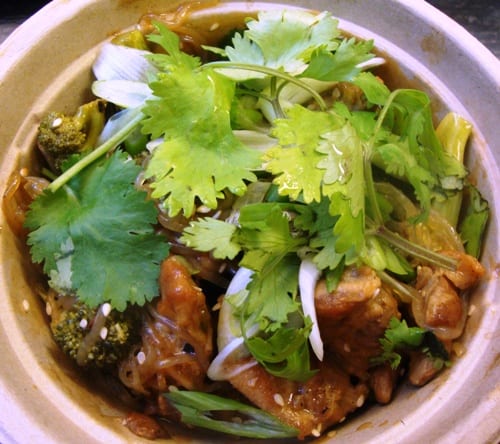 The menu said this dish only had 245 calories, but that was hard to believe from the amount of food.
There were lots of chunks of grilled chicken, plenty of broccoli and a  nice amount of cellophane noodles, all glazed with a fairly thick, gingery sauce.  The ginger sauce had a lemony undertone, and it was a little peppery too. Very nice!
There were some sesame seeds scattered around the dish, and the whole bowl was topped with fresh cilantro.  Not just leaves, but with the stems included, as they do it in Asia.
Today's Lunch from Now Eat This! was very enjoyable.  There was plenty of food for $5, so not only is everything on the truck's menu healthy, but it's healthy on the wallet too. Nothing is over $5, so you can have lunch and dessert for $7.  Perfect for these recessionary days where we all could use some extra cash.