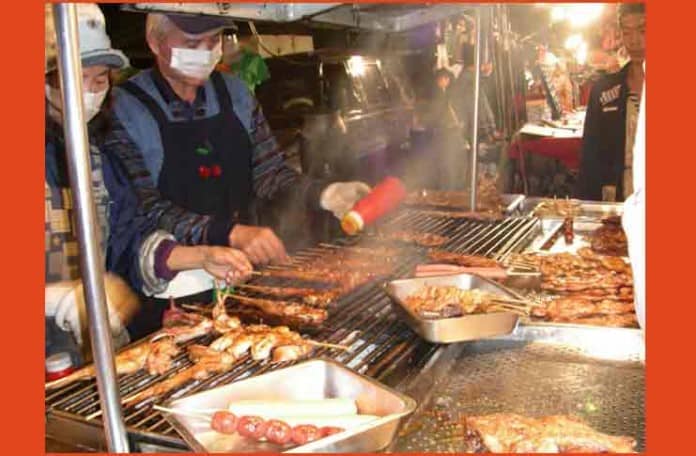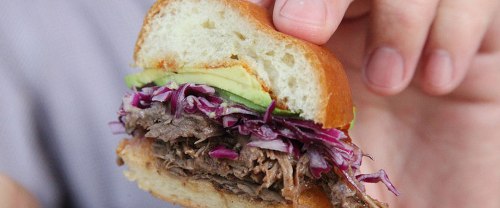 A Midtown Lunch reader spotted a new truck on the street yesterday near Bryant Park called Mexicue that looks pretty awesome, so we checked out their website, and here's how they modestly describe the cuisine:
"Mexicue is the sweet, sweet love child of red-hot Mexican cuisine and down-home, barbeque goodness.  We started mixing smoky and spicy in our own kitchen in Brooklyn. At first, it felt weird—maybe even wrong… Can the spicy, sultry flavors of Mexico hang with the smoky and sensuous barbecue? To put it mildly, they mixed. In fact, it was an explosive, mouthwatering union.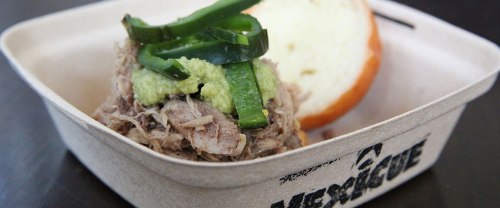 We started mixing green chili sauce with smoked short ribs, and poblanos and tomatillo sauce with barbequed chicken and very quickly realized that this culinary creation must be shared with the people. From there, our menu took shape. We've got your deceivingly familiar tacos, sliders, quesadillas and tamales but everything's reinvented in tasty and surprising ways. We're big on using local food sources and changing our menu according to what's fresh and available. That means you get new an ever-changing menu."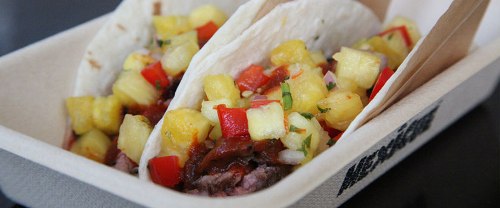 Tacos and sliders with very interesting ingredients and combinations.  We love BBQ and Mexican food.  This looks like a shotgun marriage that should last. Check out the full menu here.
We have added Mexicue to our Mobile Munchies twitter feed and will check them as soon as possible, although we're heading out of town tomorrow, so it might not be until next week.  If any NYSF readers check it out, let us know how you liked it in the comments below.
Their general locations are expected to be: Mon – Chelsea; Tues – Financial District; Wed – Midtown; Thurs – Meatpacking/W Village; Fri – E Village/LES. You can follow them directly at twitter here.