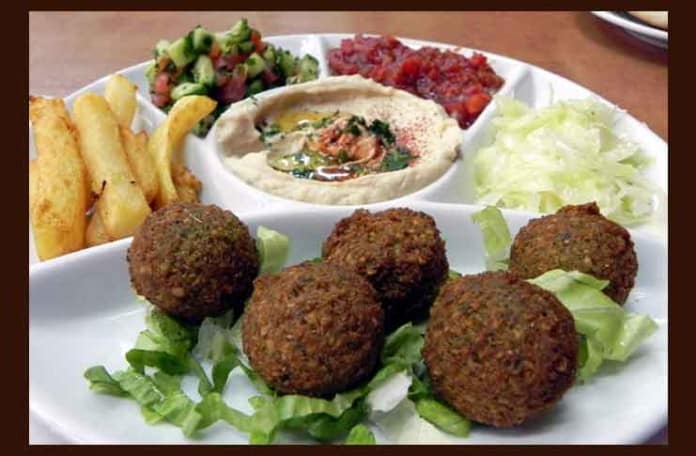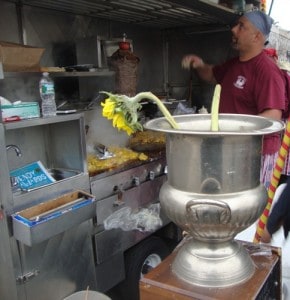 Freddy Zeidaies, the King of Falafel & Shawarma who won the Vendy Cup & People's Choice Award at the 2010 Vendy Awards, is ready to cross the East River and open a second outpost in Manhattan.
Last night Freddy posted the following message on his facebook wall:
Freddy wrote: "So King of Falafel & Shawarma Express is ready, now going to wait till the winter is over hope at the end of February."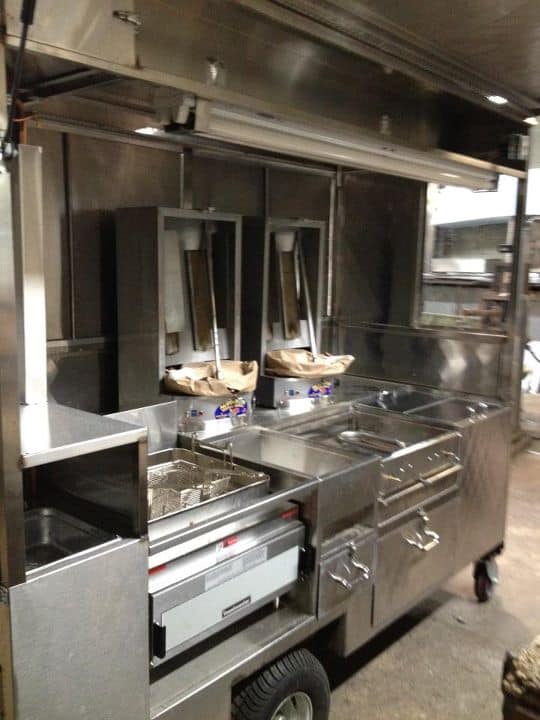 Freddy is still being coy about where he plans to set up shop in Manhattan once winter ends.  As soon as we hear, you will hear too.
If you cannot wait that long, you can always visit his original cart, which is only 1 block from the Broadway stop on the N train in Astoria.  We took a quick ride out there last spring, and it was well worth it.  Below is a photo of our lunch that day, which included his oval shaped falafel.  It was delicious!