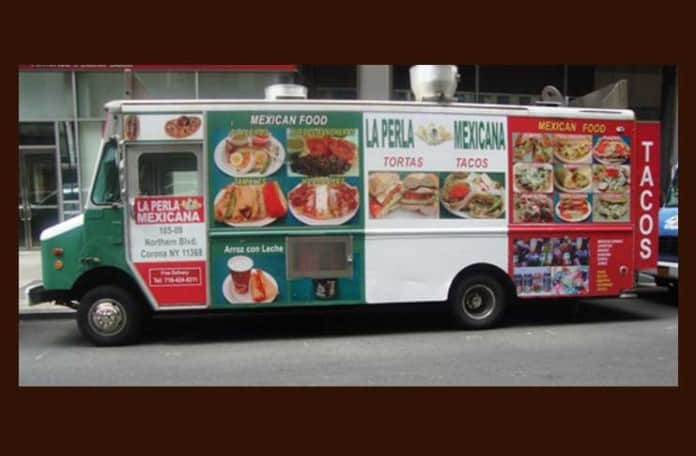 La Perla Mexicana (The Mexican Pearl) has become one of the regular food trucks parking near our office, on Broadway between 55-56 St. When it's near freezing and windy outside, proximity is as important as almost anything else.
Of course, we wouldn't go there if the food sucked, but we've had two other lunches from La Perla Mexicana, which were both decent.
With this bone-chilling weather, we wanted something to fill and warm our insides. A carne asada burrito for $7 fit the bill. One thing we like about the Mexican trucks around town is they are well-priced.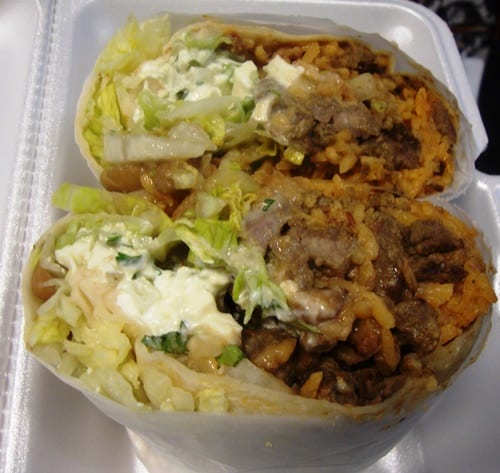 Opening up lunch, not only was the burrito as long as the container, but it was nearly as wide. This burrito was stuffed enough that we ate much of it with a fork, until it could be picked up by hand.
As with most burritos, there was rice, beans, lettuce, tomato, sour cream and avocado, but there was also Mexican string cheese (which we forget the name of).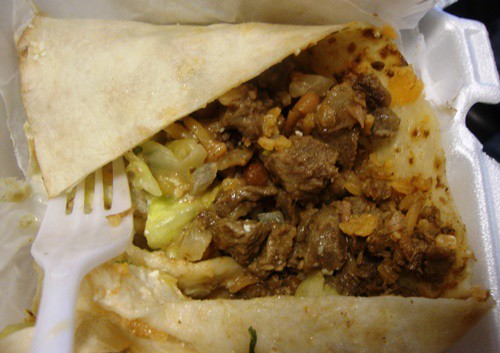 There was a lot of grilled steak in the burrito, and it was good quality. We didn't get any funky stuff like fat or gristle, and the meat was not chewy either.
For $7, this was a good value lunch. There was lots of food, and it was goo too. We probably should have asked for hot sauce, but that one's on us.
We cannot find a website, twitter or facebook account for La Perla Mexicana, but they posted their phone number on the truck, 917-396-0638, for placing an advance order or FREE delivery.