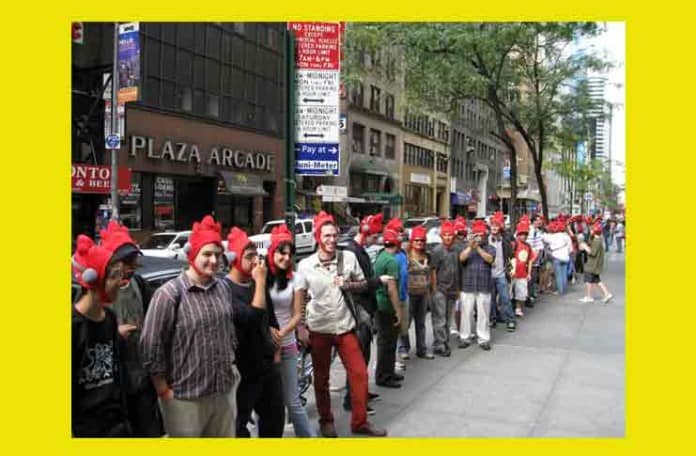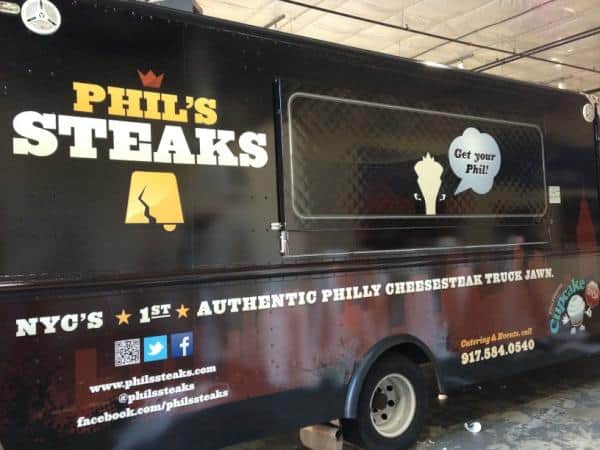 To paraphrase Hank Williams Jr – "Are you ready for some Philly's!"  Cheesesteaks that is.
Phil's Steaks passed their inspection last week, had the truck wrapped beautifully, and test drove their new grill.  Now they are ready for a soft launch tomorrow.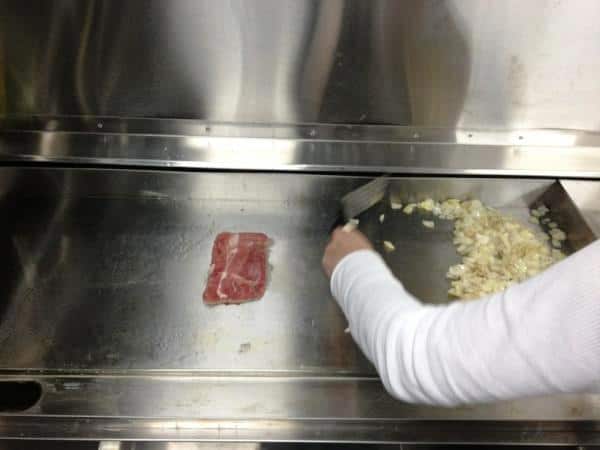 We don't have an exact location yet, so make sure to check Phil's Steaks on twitter here or on our Mobile Munchies twitter feed tomorrow for where they land.
AND to kick things off right, Phil's is doing a very special promotion with us.  Phil's will be giving away FREE New York Food Truck 2012 Calendars to their first 100 customers, so get there early and snag a free New York Food Truck 2012 Calendar, while supplies last.
Who knows? If all goes well, maybe Phil's will be in our 2013 calendar.