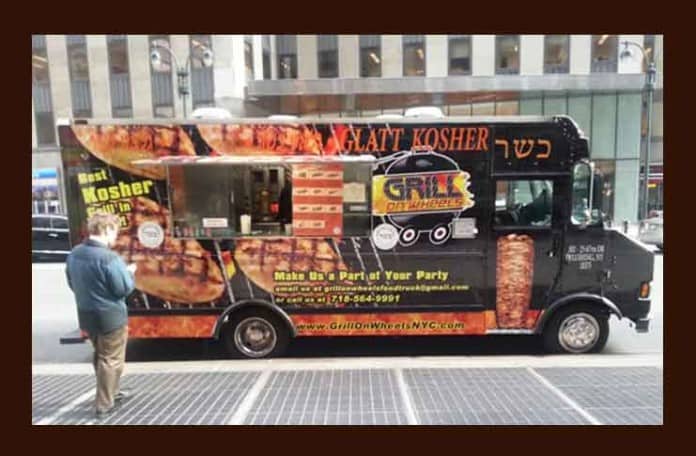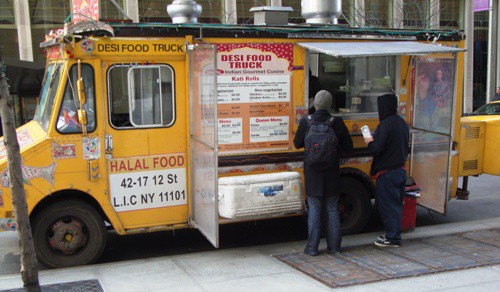 As you can see below, a lot of trucks are taking off for MLK Day. Good to see. He deserves it.  Next year we will take the day off too. In fact, we might take the rest of today off.
Make sure to check the Mobile Munchies twitter feed for the latest info.
DesiFoodTruck is on the UWS by broadway and 81 st for some of the best desi foods…poori bhaji, kati rolls, haleem, biryani,yummy
NowEatThisTruck
We r parked outside 1155 6th ave & 44th and 45th streets ready to help you keep ur new year resolutions w healthy comfort food
PhilsSteaks
Wburg, we're back!! On the corner of Bedford and N. 7th today setting up, we'll be open by 11am. Come thru!!
realgoodtruck
We are in Chelsea at 14th St and 19th Ave in front of Apple Store. Come to get our Fried Chicken on Waffle and Waffle Fries!!
waffletruck
We Love Mondays! De Grand Wafel Truck is in for a check up and will be in Soho this afternoon. Wafel Carts: De Bierbeek is on Columbus Circle by TimeWarner Center until 8:58. De Goesting is on 23rd & 5th by Eataly until 7:57!. Tell us who your hero is for 1 free dinges!
Mexicue
The truck is taking lunch off today…see you at dinner!