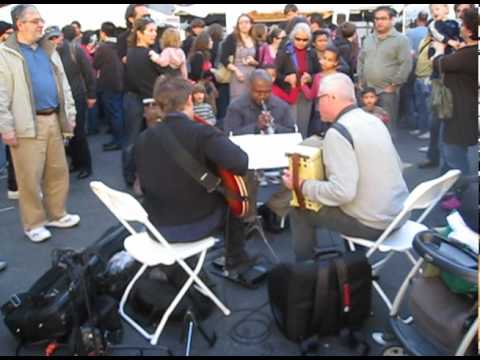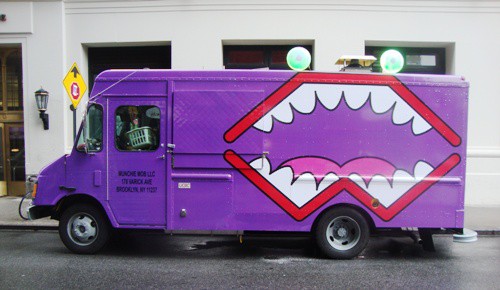 Two days ago someone in my office told me about a new food truck parked near my office on 57th St & 8th Ave.  I had already eaten lunch that day, but today I tracked them down in the NYU area, near Washington Square Park.
The truck is called the Munchie Mobile, and it's run by 3 NYU students.  You can find the Munchie Mobile on twitter here or on our Mobile Munchies twitter feed, which has over 100 vendors on the list.
You can see the full menu here.  I had a Kiss of the Dragon sandwich.  Look for our full review tomorrow.