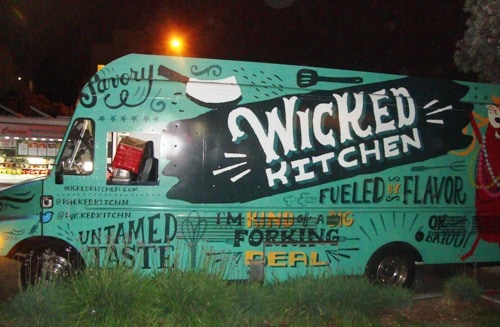 One of the other food trucks we tried at the Santa Monica lot was Wicked Kitchen. After perusing their menu, we thought the Thai Chili Chicken Tempura (cloyingly named "Don't Lose Your Tempura") looked good. It cost $8.24 including tax.
Well, sometimes looks can be deceiving. It's not that the dish was bad, it wasn't, but we expected more.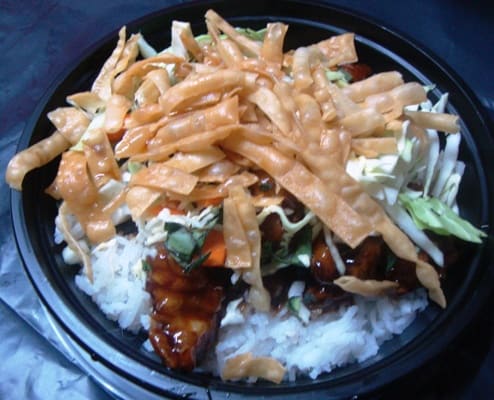 The crispy wonton noodles on top were a good start, and the crunchy Thai basil slaw was enjoyable too.
The pieces of chicken were not as tender as they should have been, but it was the sauce that was more disappointing.
The spicy chili sauce and "signature" garlic sauce together should have exploded in our mouth, but it just reminded us of a fairly standard Asian bbq sauce. There was no "pop" at all.
Underneath it all, the jasmine rice was aromatic and a good base.
Maybe we just caught Wicked Kitchen on an off night, because they had a pretty good crowd of people around the truck.
The menu looks interesting enough to give them a second try. Maybe we'll get another chance, with another LA trip already set for December.
You can find Wicked Kitchen on twitter here and their website is here. We would probably try the Singaporean Curry Noodles next.