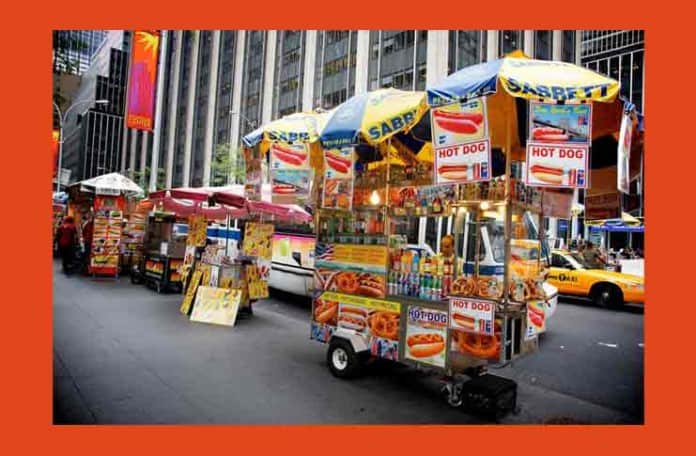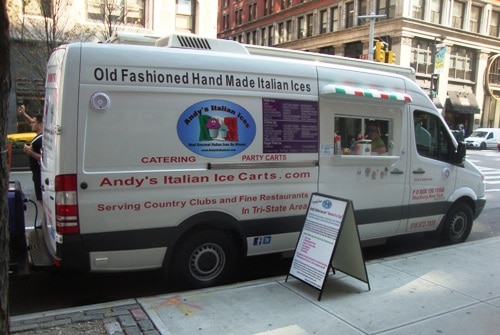 I was walking down Park Avenue South on Friday and ran across a new truck by 19th St selling "Old Fashioned Hand Made Italian Ices".  I only heard of Andy's Italian Ices once before, when they stepped in at the last minute at the Long Island City Food Truck Lot when one of the scheduled trucks couldn't make it.  I just saw on twitter they were also at the LIC Lot today.
The menu had Italian ices made with water or cream, and even a few sugar free ones, which I was told were made with agave.  The flavor menu was pretty cool, with flavors like cotton candy, margarita and cappucino crunch.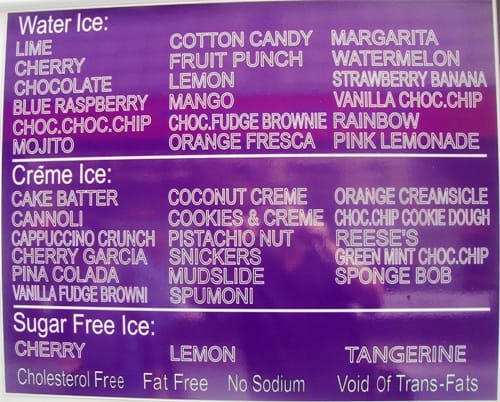 As I often do when trying a new truck, I asked the server what she recommended, and she handed me a large cup ($4.75) with chocolate on the bottom and coconut creme on top.
The coconut creme ices were cold and smooth with a nice coconutty flavor.  There weren't any lumps in the ices – they were smooth and tasty throughout.  After finishing the coconut (and only 1 case of brain freeze), I got down to the chocolate.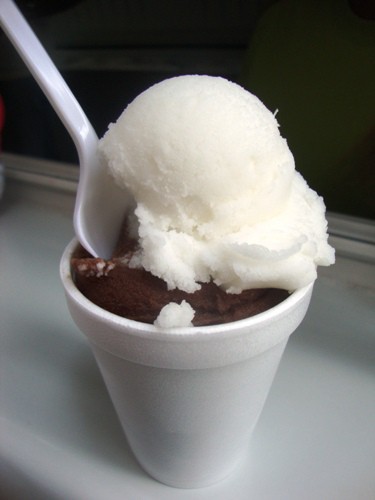 The chocolate reminded me of the Italian ices my father used to get by the quart from the local Italian bakery years ago.  This was the real deal.  It wasn't overly sweet or chocolatey, but was delicious and refreshing on a warm, sunny day.
I definitely want to try a bunch of the other flavors such as blue raspberry, chocolate fudge brownie and cotton candy.
The prices for Andy's Italian Ices are $3 for a kiddie cup, $4 for a regular size and $4.75 for large.
Andy's has been serving by Park and 19th and at the LIC Food Truck Lot when the weather is nice.  You can follow them on twitter here, facebook here, and their website is here.
We have added Andy's Italian Ices to our Mobile Munchies twitter feed and to the New York Street Food Directory.