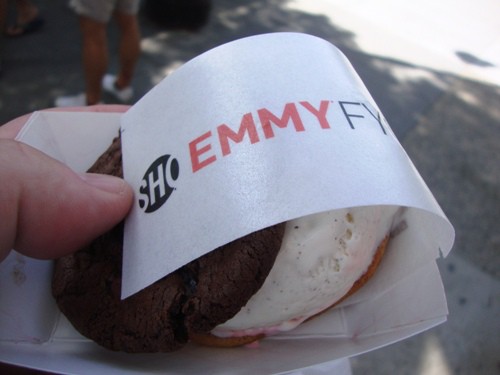 It seems like yesterday that Coolhaus was giving away FREE ice cream sammies to New Yorkers.
Well, it's happening again, but you're gonna have to be quick to catch this one today.
To promote Steve Carrell's new movie "The Way Way Back", Coolhaus will be giving away FREE sammies today from 12:30-1:30pm.
The Coolhaus truck will be on 5th Ave & 21st St, so stop by for your FREE ice cream sandwich.
We don't usually have dessert after lunch, but may have to make an exception this time!
Parking is always tough, so to make sure of their location,  check the Coolhaus NY twitter here or our Mobile Munchies twitter feed.