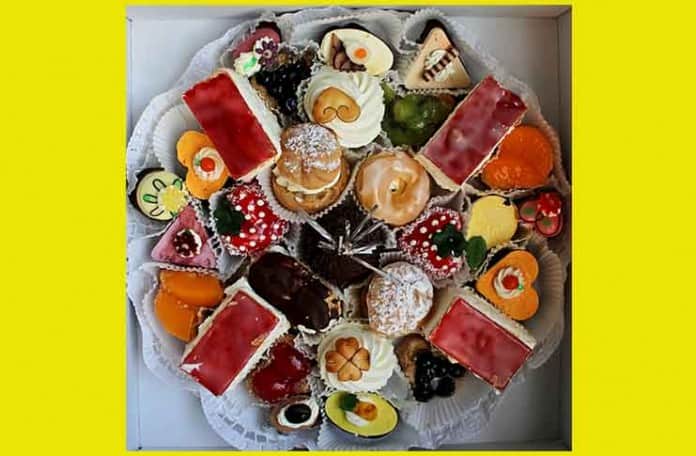 You may have seen these ice cream queens around.  Three women with completely different personae operating under the same company umbrella – kind of like the Spice Girls of sundaes.  (I mean that in the most complimentary way possible.)  There's FluterScooter, Punky B and Miss Softee.  If you haven't had the pleasure yet, let's meet them now:
Andrea, aka: FluterScooter
A 5-year vet, the most experienced of all the ice cream girls, and CEO and founder of the Queen Frostine ice cream concept, Andrea is well-known around the city for her individual style. As a Juilliard grad, she has also received press for her accomplished flutist skills and her tendency to play on her ice cream truck during the day. In her off time, she designs custom flute carrying bags, works on developing the Queen Frostine brand, and hits the studio to record her original music.  Visit her myspace fluterscooter Follow on Twitter @fluterscooter
Genevieve, aka: Punky B
A recent NYC transplant, Genevieve has a unique style and sense of customer service on her ice cream truck. She decorates it with dollar-store calendars, dresses in itty-bitty bikinis, and always brings friends along for the ride. She recently even won a Time Out New York photo contest with sexy pictures on her truck! When she's not working, Genevieve is a true performer: singing, going on photoshoots, and shopping for the hottest new outfit.  Follow on Twitter @punky_n_betsy
Chrissy, aka: Miss Softee
A former advertising strategist, Chrissy is the classic image of a 50's housewife in an ice cream truck. Known for being 'the nicest ice cream lady' by her loyal customers, she dons vintage aprons, flowery skirts and retro styling while serving ice cream with a smile. When off the truck, Chrissy is working on writing her first novel, consulting on marketing strategies, and helping to build the Queen Frostine brand.  She has officially finished all of her permit renewal paperwork and will be back on the road starting June 1st.  You can expect to see some new menu items from Miss Softee including special smaller 'tasting' cones, more of Miss Softee's own baking including delicious bars (a chocolate chip, butterscotch, pecan bar), her secret family crumb cake, whole poached fruits and more.  Follow on Twitter @Miss_Softee
Since there are 3 wonderful women above, and we don't want to be sexist, here's a Mister Softee for the women out there.  Billy Gunnz usually parks on 39th and Broadway during the day, and is a total sweetheart. Rumor has it he's investigating doing some special toppings on his truck in the coming weeks.  You can follow him and his ice cream truck on twitter @mistersofteenyc.