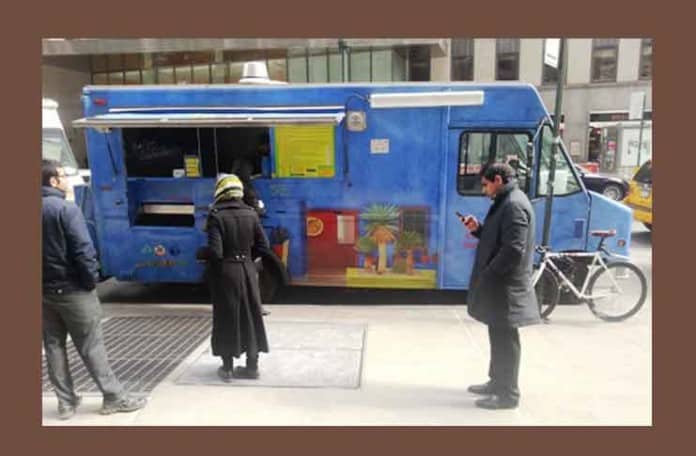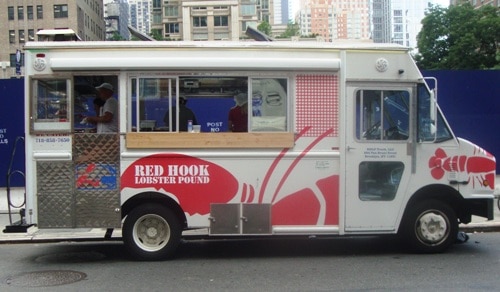 Last night we received a note from David Weber, President of the NYC Food Truck Association.  David has been very busy working with the NY Public Library and the Bryant Park Corporation on a food truck tie-in to the  "Lunch Hour NYC" exhibit that opened last week.
Starting today, there will be a different food truck serving lunch outside the exhibit in a new pop-up space owned by the Parks Dept.
Click through to find out exactly where the new food truck pop-up space will be, who will be there today, and how to find out who will be there going forward.
David told us the first truck to tie-in with Lunch Hour NYC is Red Hook Lobster Pound, who will be serving from 11am-3pm on a terrace to the south side of the library at West 40th Street.
The Lunch Hour NYC exhibition at the NYPL will run through February 2013, although the rotating food trucks are currently only scheduled through Labor Day.
A portion of the food-truck sales will go to the Bryant Park Corporation, which manages and maintains the plaza, as well as the NYPL.
Schedules will be posted at exhibitions.nypl.org/lunchhour, and will be tweeted at @nypl, @lunchournyc and @nycfoodtruck.  We will also mention it in our daily Mobile Munchies twitter post.