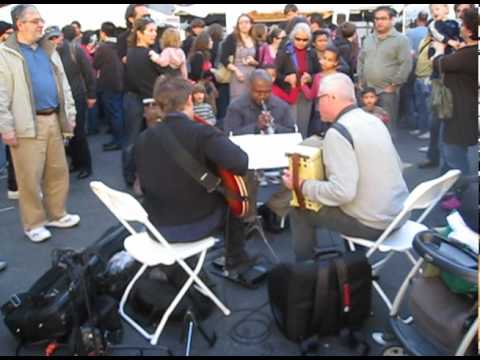 According to an article in Crain's New York, some food trucks at returning to the Tavern on the Green site.
Last year we really enjoyed the food truck plaza with Pera Turkish Tacos, Van Leeuwen Artisan Ice Cream, Ladle Of Love and of course, Rickshaw Dumplings.
According to Crain's, Pera and VLAIC are expecting to start serving customers tomorrow.  We'll try to head over there to ch-ch-check it out.
The situation may be fluid, as the city's Parks Department had previously said it would not allow the trucks to return because of upcoming renovations at the former restaurant.
However, "Today is the first day we have access to the site," said Pera truck owner Burak Karacam. "We plugged in to make sure the electricity and water is working, and tomorrow will likely be the first day we start selling."
Our first question is will they have food?  Our second question is will they have booze?