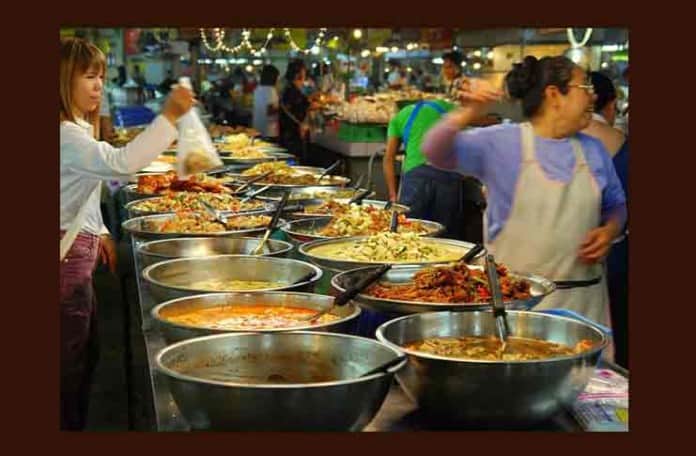 Kelvin Natural Slush Co – the 2010 Vendy Award Dessert Category Finalist – today announced a photo contest in conjunction with the food photography website Foodspotting.
According to the email we received last night from Kelvin,  they are looking for the photo of their product that makes them laugh the most.  Great idea!  We all need to laugh a little more.
Check out the rules and prizes after the jump.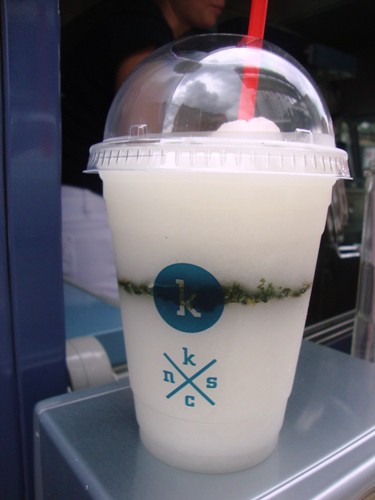 Here's the deal, straight from Kelvin's blog :
1.  We are totally into Foodspotting so to be eligible you have to post your photos on Foodspotting under "Kelvin Natural Slush Company".
2.  The competition starts today and the deadline for your posts is midnight FRIDAY, OCTOBER 1, 2010 — the week after the Vendy Awards. (Did we mention we are a 2010 Vendy Awards Dessert Finalist? Cause we're kind of excited about that.)
3.  This may be obvious but all photos must feature a yummy Kelvin slush.
4.  The winner will be the Kelvin slush photo that makes us laugh the most. Witty, sarcastic and otherwise humorous captions will also be taken into account in judging. The big beautiful blue truck is a benevolent dictatorship so we will be deciding the winner and that's that.
5.  This is a family show. Please keep it G-Rated.
The Prizes (a.k.a. why the heck should I do this):
–  Our friends at the brand new slush-tastic GANSEVOORT PARK AVENUE NYC are going to give the winner a gift bag with 2 his-and-hers Gansevoort t-shirts and 2 Gansevoort hats (blue and white).
–  The experts of all things foodie photo related at FOODSPOTTING are also giving the lucky winner their very own Foodspotting t-shirt.
–  Plus TWENTY (20) FREE SLUSHIES and a Kelvin hat and t-shirt from yours truly.
–  And of course, immortality as the world's greatest slushographer together with corresponding bragging rights.
That's it. We are psyched to check out all the creative things you will come up with.
We also want to thank our friends at the Gansevoort and Foodspotting for the schwag.
If you haven't had a chance to check out the new Gansevoort Park yet (including the amazing tri-level rooftop featuring Plunge Rooftop Bar + Lounge) you have to go soon. In the meantime, you can read some of the previews here and here and learn a little more about Michael Achenbaum's 'Urban Resort'.
And if you've been living in a hole somewhere and haven't heard about Foodspotting yet, Foodspotting is a super creative new startup that enables people to stumble upon good things in the world around them. The Foodspotting website and mobile apps make it easy to find and share food recommendations: Instead of reading and writing restaurant reviews, you can share photos of specific foods you recommend and see what's good around you wherever you go. Foodspotting has received attention from The Wall Street Journal, CNN, and Techcrunch and been named a "Top Travel Application" by Travel + Leisure magazine. Since launching in January 2010, over 100,000 foods have been spotted around the world by over 160,000 website and app users.  You can download the Foodspotting iPhone app here (the Droid app is coming soon).