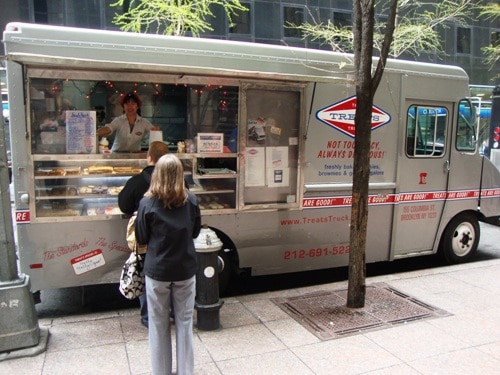 There was a very interesting article in the NY Times yesterday about one of the unsung heroes of the food truck revolution – Ernie Wong and his father Jimmy- who are Master Craftsmen at building the food trucks we know and love.  They may be unsung to us, but are very well known to the vendors.
Their company, Shanghai Stainless Product & Design Company, in Brooklyn is responsible for the Treats Truck, Van Leeuwen Artisan Ice Cream, Rickshaw Dumplings, Korilla BBQ, Red Hook Lobster Pound and Wafels & Dinges among others.  They have built 30 mobile food trucks since 2008, as well as 60 food carts each year.
There are at least seven other truck-and-cart manufacturers in Brooklyn, Queens and the Bronx, but Shanghai Stainless is the standout, bringing artistry to the designs of the trucks, and creativity in getting the maximum from a limited amount of space.
Click here for a very interesting read.
(For those of you who haven't seen the movie Field of Dreams, that's where the title of this post comes from.)