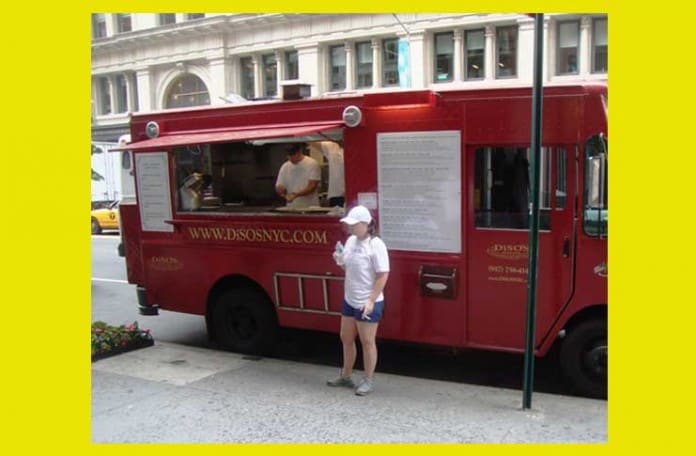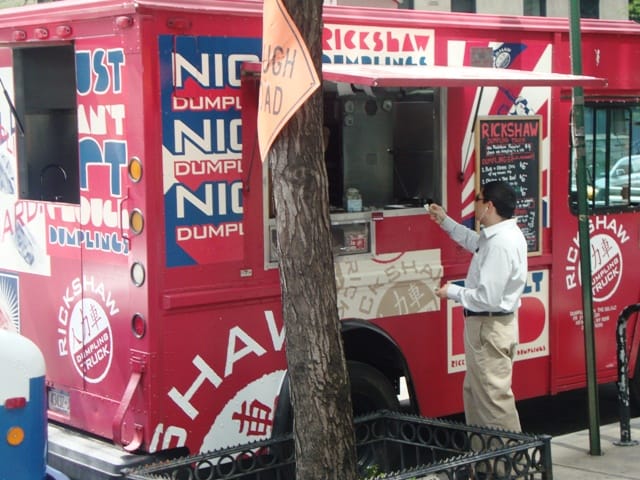 Yes, it's another beautiful day in the NYC.  I almost said the Big Apple, but then I realized that I've never heard a real New Yorker ever use that phrase (except possibly the mayor).
Lots of great food trucks and carts out there today. Find them on the right and below.
The police have been cracking down on vendors, especially in midtown west, so make sure to check the Mobile Munchies twitter feed before heading out to make sure your favorite vendors has not moved.
Mexicue Mexicue won American Idol last night! Oh wait, never mind. We are still in it to win it @ water and broad though! Serving at 11:30am
CrispOnWheels We're on 32nd and Park today. @madhukatta we couldnt get to 26th and Park but were close – will you be coming?
ETRAVAGANZA Just got more chorizo fresco. For mexican grilled cheese on seven grainof course with smoked jalapeno,bacon bits,and grilled tomato.mmmmMM!!
schnitznthings Couldn't get spot on water and old slip so we're at our old spot on water and broad. Ready by 11:30! Yaaaa:)
Chefsamirtruck is on 38th St @ Broadway today!
thejalapenonyc Hudson & Clarkson st till 4 pm
UncleGussys Doing it up today Triple specials Greek style meatballs in a delish red wine sauce
cakeandshake We have what you are craving on this Thirsty Thursday! At the Met all day! Until 630pm! What can we get for you on this HOT HUMID Thirstday? Salted Caramel? Madgascar Vanilla? Valhrona Chocolate? White Peach? All of the above!