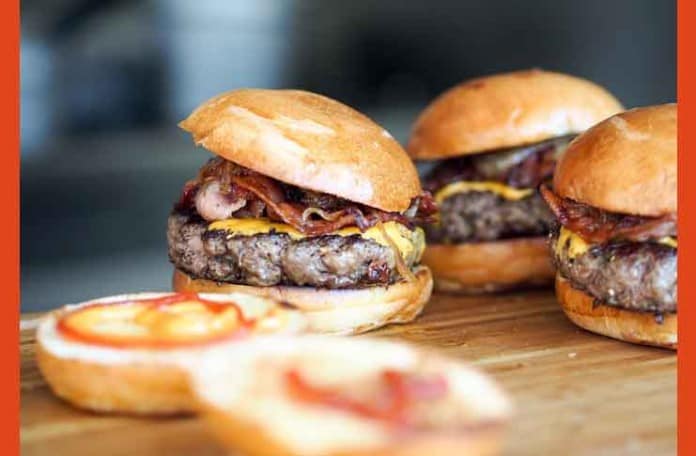 Fresh off their victory in the Great Food Truck Race, the Grill 'Em All truck guys are coming to NYC to take a "Victory Lap" and treat more New Yorkers to their awesome burger creations.  Due to licensing issues, they won't be driving that cool black truck around NYC, but will instead be taking over some kitchens in Manhattan with their own special brand of burgers.
The Grill 'Em All chefs will be at several NYC restaurants from Oct 21-24 cooking up their now-famous burgers, and even some that were created just for this visit, such as the Dee Snider (local peanut butter, strawberry jelly, bacon and sriracha).
You can find their schedule here, courtesy of Burger Conquest via Thrillist.
Our usual warning for these high-visibility events applies – make sure  to get there early!