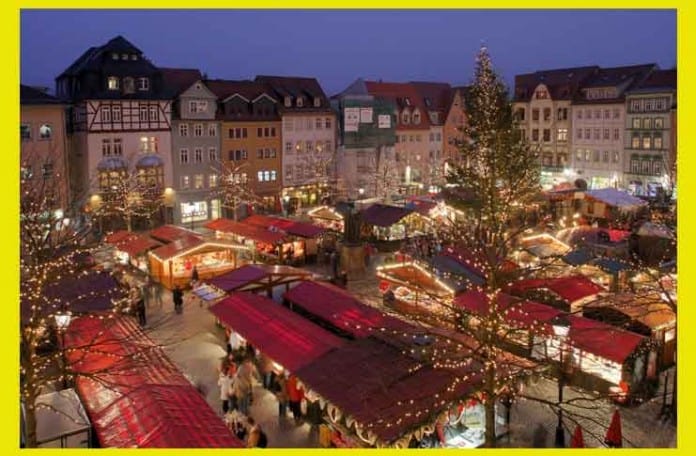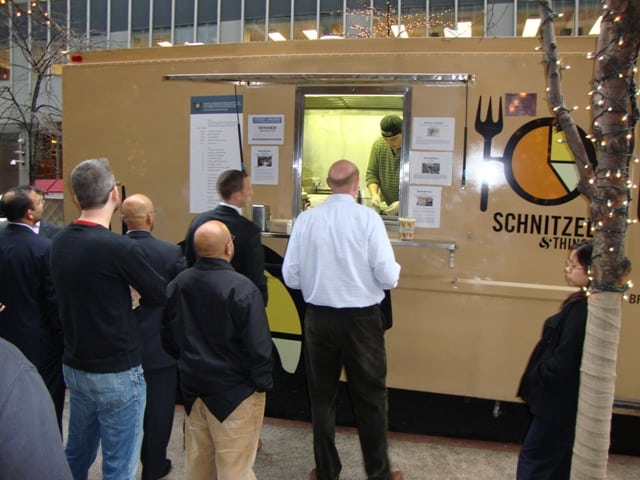 I'm currently in London and there is no street food scene here to speak of.   I will check a few places out over the weekend, but for now, here's an encore presentation of the chicken schnitzel platter I had back in March from Schnitzel & Things – from the Best Of Today's Lunch archives.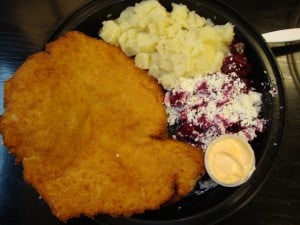 The schnitzel gods must have answered our prayers because the Schnitzel & Things truck was right around the block from my office, on Broadway between 57th & 56th St.  I used to go down to 52nd and 6th on Mondays, but now all I had to do was walk around the corner.  I didn't even have to cross a street to get my precious schnitzel.
I was originally thinking about bratwurst, but the weather made me want the deep-fried goodness of a chicken schnitzel platter for Today's Lunch.
And it was huge!  Whoever said size doesn't matter was obviously not talking about schnitzel.  You could barely see the potato salad, and the beet salad was totally covered by this massive piece of pounded meat. (Did that sound wrong? Who cares, we're talking about schnitzel.)
It was as good as it looked: tender, lightly-breaded chicken.  I dipped the first couple of bites into the spicy sriracha mayo, but then I switched to just chicken schnitzel with some fresh lemon juice squirted on it.  Nothing else was needed (or wanted).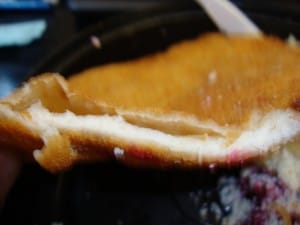 As far as the sides, the potato salad was good, but the beet salad was excellent.  I usually never order beets because I expect them to be bitter, but after hearing great things about their beet and feta salad, I decided to try it.  The beet and feta salad at S&T was not bitter at all.  It was even slightly sweet, and the feta was a nice offset.
Today's Lunch reminded me again why I love Schnitzel & Things, and why they won the 2009 Vendy Award for Rookie of the Year.  Today's Lunch was a 10 out of 10.  When the weather's a little nicer, I'll go for the brats.