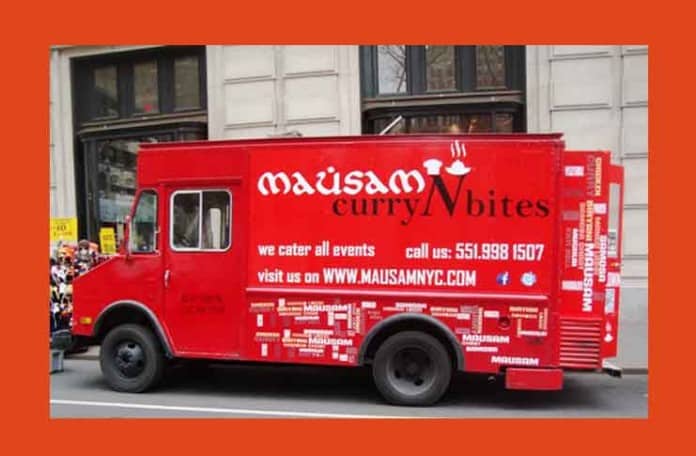 UPDATE: Yes, we blew it. The Great Food Truck Race started last night, 8/19. We were at a wedding and didn't get home until late. Our bad!
Back in March, we told you about the twist for this season's Great Food Truck Race, as well as how to apply to be a contestant.
We're not sure whether anyone with a great idea for a new food truck applied because of our post, but we certainly hope so.
Since March, more details have emerged, so click through for what's in store this season, which starts Sunday, August 26th  yesterday.
To be in Season 3 of The Great Food Truck Race, you must be a newbie and have never owned or operated a food truck.
Twelve teams of 3 were selected, and they were each given a food truck from which to compete.
One team is eliminated from each week's competition, and the winner not only gets $50,000, but they get to keep the food truck!
With 12 teams competing, and none of them ever having owned or operated a food truck, things could get mighty interesting.
Season 3 will be on the Food Network Sunday evenings. The website is here for more info, including profiles of each contestant.
Everyone needs a horse in a horse race, and we're rooting for Seoul Sausage Company from L.A. They contacted us last year about helping them get into some NYC food events to help spread the word on their product.
While that didn't come to pass, we're really looking forward to seeing them in action. Hopefully, they will do better than the last Korean truck to compete.