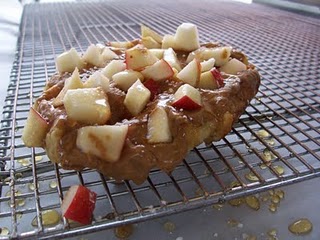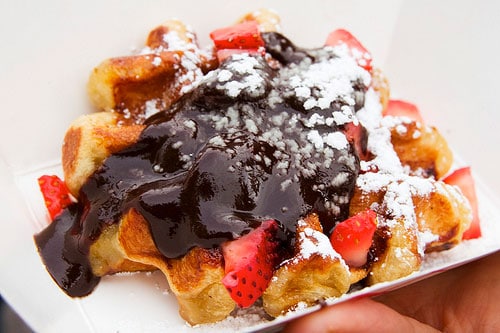 Paging Mr. & Ms. Wafel 2012! Is that you?
International Wafel Day was back in March, but wafels are so delicious, they get National Wafel Day too! And for this one, Mr. & Ms. Wafel 2012 will be crowned.
Click through for how to enter, where and when the festivities will be, and most importantly, how to score a free wafel!
The festivities will take place at the Kastaar truck, who will be parked at their regular 49th St & 3rd Ave spot. Wafels & Dinges tell us it will start "around noonish" in front of the truck. Thanks for the precise time guys.
Wafelman extraordinaire Thomas De Geest will be there as a judge and overall host.
The biggest event of the day is the Miss and Mr. Wafel 2012 competition. Contestants will have to show off their wafel topping skills, eat a wafel blindfolded (with help from the audience) & completely new this year, a track stand competition (standing on top of a bike).
The winners get a certificate, a crown, a sash and a card good for 1 year of free wafels.
Wafels & Dinges is looking for 3 men & 3 women. Interested parties should contact kevin@dedinges.com
On top of the Mr. & Ms. Wafel 2012 competition, there is a drawing contest! Draw a picture of a bike-powered wafel cart and get a free wafel!
They will attach the pictures to the truck, Kastaar, and the most original ones win prizes ranging from jars of spekuloos (yum!) to t-shirts & cycling hats.
If you enter the drawing contest, make sure to put your email address on the back of the drawing so they can get in touch with the winners. Please note the drawing contest is an ALL DAY event!
Should be a fun and delicious day for all!