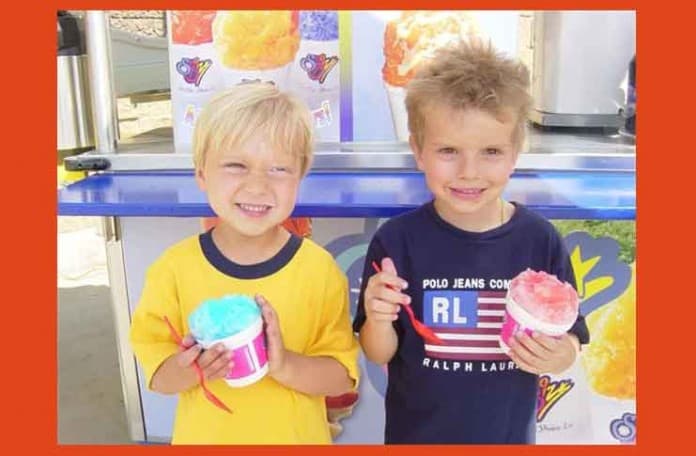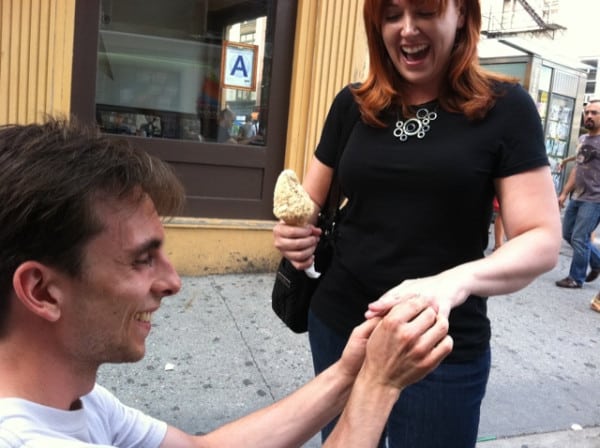 After ordering what looks like a Bea Arthur (crushed 'Nilla wafers) from the Big Gay Ice Cream Truck, this guy knelt down and proposed to his girlfriend right outside the truck window.
From the look on her face, and the fact that he's putting a ring on her finger, I guess she said yes!
You don't have to be gay to get married these days, but at least it's an option for everyone who wants to in New York and a few other enlightened states!