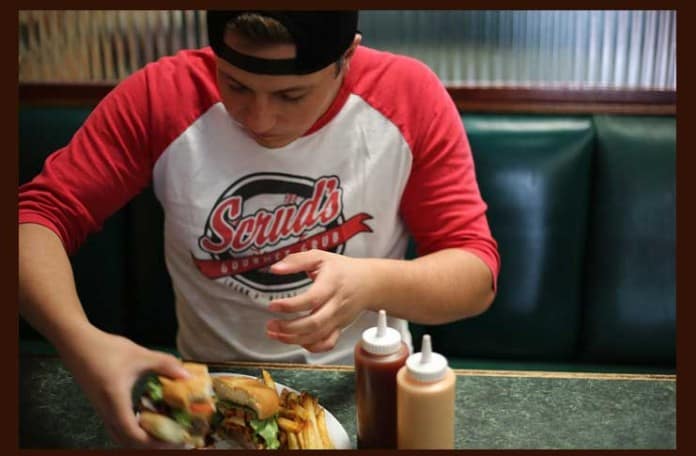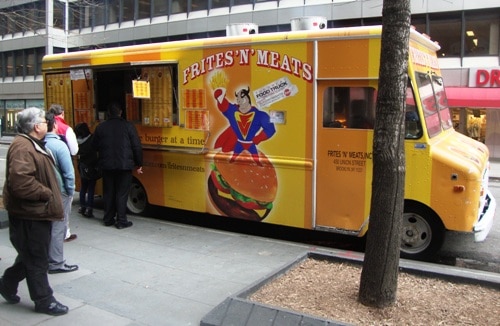 I received a call over the weekend from Hiassam of Frites 'N' Meats.  He told me the new truck was just about ready, and they were having it "wrapped" today or tomorrow with a new design.
But when exactly will they be back on the New York streets serving those delicious burgers and fries?
Hiassam told me they will be back on the street either this Friday or next Monday.  That means no more than a week until the return of Frites 'N' Meats!
The menu will be the same, but they are still working out locations.  A lot has changed since their accident in mid-April.  There are a bunch of new food trucks, but even more significantly, the police crackdown on food trucks has put many of their old spots out of business.
One day a week, they will be at the new food truck lot opening within the next couple of weeks in Long Island City, and they are looking into the Lot on 30th St (High Line) as well.
Other than that, you can follow Frites 'N' Meats on twitter here.  Or just follow New York Street Food, and we will have all the latest Frites 'N' Meats news, including an exclusive interview later this week!