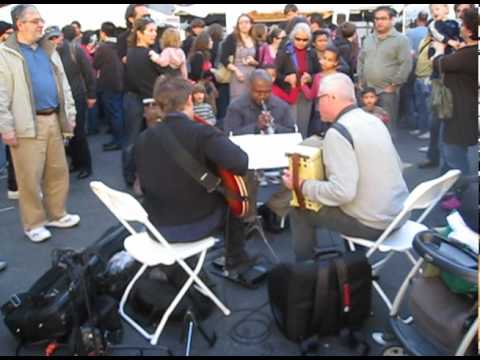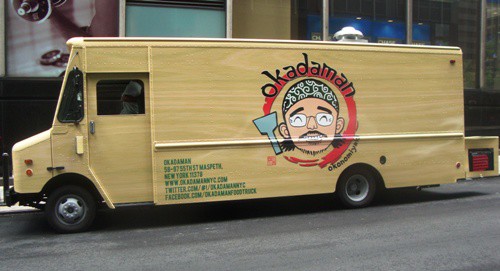 Okadaman recently started serving breakfast as well as lunch. To help get the word out, they will be giving away FREE Okadaman t-shirts today from 9-11am.
We love their lunches, but haven't had a chance to get down there for breakfast yet. If you go  so let us know how breakfast was. We hope to write about breakfast soon.
The truck is parked on 48th St between Park & Lexington Ave. They serve breakfast from 9am-11am and and lunch from 11am-3pm.
Enjoy your t-shirt and breakfast 🙂