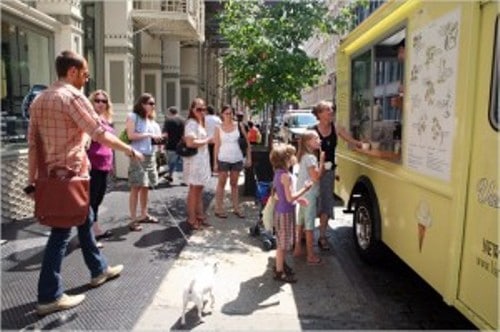 It's a hot one today, but it will all be better with great New York Street Food from the vendors on the right and the trucks below.
Food Freaks Grilled Cheese are back by Central Park at 59th St & 6th Ave. You can also get $5 to spend at Big D's Grub Truck by downloading the LevelUp app. See Big D's tweet below for details.
As always, check the Mobile Munchies twitter feed before heading out, in case anyone had to move at the last minute.
Frites'n'Meats ‏
Lunch 2day in midtown @ 50th st b/t 6th & 7th av! Burger of the week THE SMITHLAND Preorder
9172929226
FF Grilled Cheese ‏
Open in Central Park today from 12-6:30…if you haven't checked out our new spot, I really don't know what you're waiting for! 59th & 6th