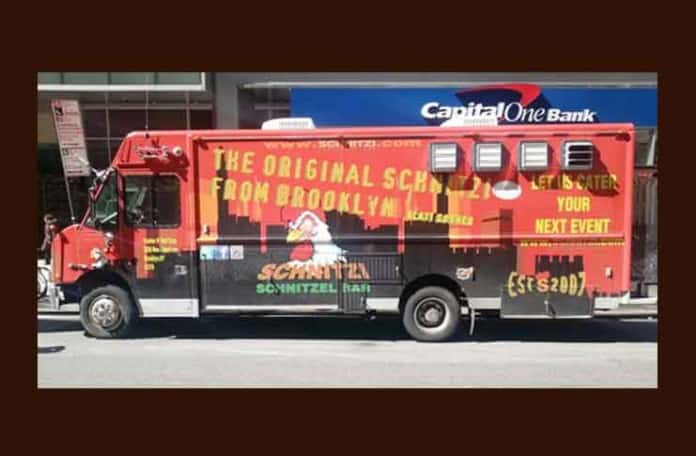 If you're looking for a good place to enjoy watching the fireworks on July 4th, and would like to eat from 10 of the best food trucks in the city, you'll want to check this event out.
On Wednesday, July 4th beginning at noon and continuing to midnight, The Waterfront @ Pier 92 will host an All-Day Rooftop Beach Party creating an off-the-hook beach resort in the middle of Manhattan. (Well, actually on the edge of Manhattan.)
There will be live DJ's, 10 of the city's best food trucks, and barbecue from Virgil's Real Barbecue.
Click through for which food trucks will be there, as well as details on tickets and prices. Just brace yourself first.  Although there are Early Bird tickets still available, prices are steep once you get past a basic ticket.
Tickets range from $35 for General Admission, which does not include food or drinks, up to $6,500 for a Magnum Cabana for 10 people, which includes a bunch of drinks, but not food.  In fact, none of the ticket options include food, which will be available for purchase at the following food trucks:
Phil's Steaks, Souvlaki GR, Milk Truck, Valducci's Pizza, Bistro Truck, Crepes Truck, Feed Your Hole, Sweetery, Cupcake Crew and Big D's.
In addition, Virgil's Real Barbecue will serve their signature Southern fare.
You can be in The Pit or in a private, air-conditioned Cabana, depending upon the level of your bank account.  Either way, the view of the fireworks should be amazing from that spot.
This is a 21 & over event.  Click here for tickets.
A portion of the proceeds will go to the Hudson River Park Trust, but they don't say how much.
If you plan to organize a family party on your own you can get some great fireworks online, to make the most of your 4th.