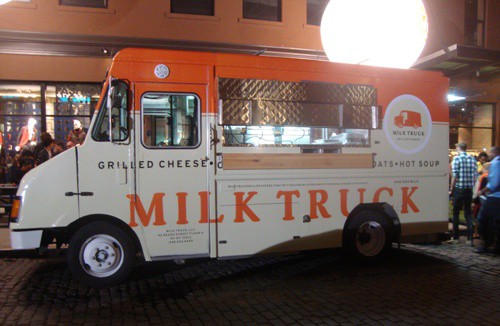 Fashion Night Out has become such a huge event over the past few years, it has morphed into Fashion Week.
Every year we get numerous requests from stores looking to hire a food truck for their customers, guests and VIP's. Yes, we can help you find a fantastic food truck (or two) for your Fashion Week event. We have already been contacted by retail stores for this year's Fashion Night Out, which is September 6th, but parties and events are held all week.
Simply email perry@newyorkstreetfood.com and we will help you find the right food truck for your party.
(The above photo of Milk Truck was taken at Fashion Night 2011, but we did not book this particular event for them.)