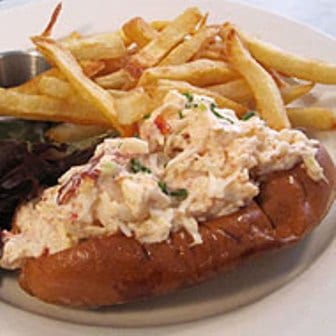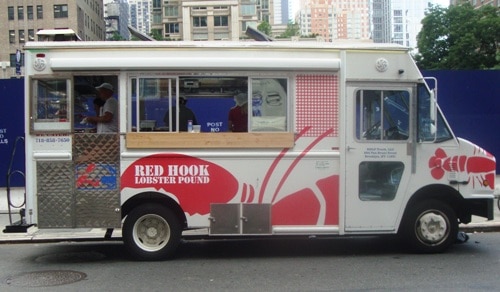 Did you know that today is National Lobster Day? The Red Hook Lobster Pound's truck (aka "Big Red") and Samuel Adams are teaming up to pair these two delicious staples of summer, lobster and beer.
Samuel Adams Chef Partner David Burke has created a Summer Ale-infused lobster roll recipe. Whether pairing or cooking with craft beer, Samuel Adams Summer Ale's crisp wheat character and built-in spice packet of lemon zest and Grains of Paradise complement the buttery, sweet lobster.
Grains of Paradise is a cardamom-like pepper from Africa, first used as a brewing spice in the 13th Century and rumored to have aphrodisiac properties. This peppery taste cuts through the richness of the lobster meat and balances its sweet flavors while also adding a distinct yet subtle depth to the citrus and wheat tastes of the brew.
Click through for further details of how you can get a FREE Summer Ale-infused lobster roll, as well as a recipe for you to make your own at home.
Today only, Red Hook Lobster Truck & Samuel Adams Brewery are teaming up to give away 50 free lobster rolls to the first 50 customers. The first 50 visitors to reach the truck and reference, "Sam Adams!" will receive a free Summer Ale-Infused Lobster Roll. And, the first person on the scene will also receive a Samuel Adams prize pack of summer goodies.
You simply need to follow Red Hook Lobster Pound (@LobsterTruckNY) and Samuel Adams (@SamuelAdamsBeer) on Twitter to catch the lobster, as they'll be tweeting Red Hook's truck location.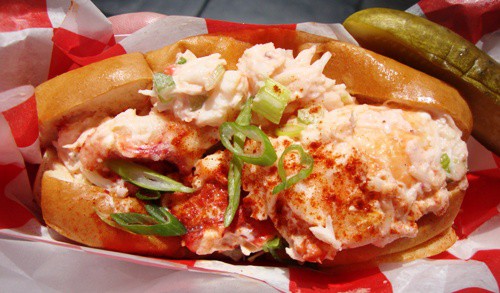 Here's the recipe for Samuel Adams Summer Ale-infused lobster roll:
Samuel Adams Summer Ale-infused lobster roll,
Recipe created by Samuel Adams Chef Partner David Burke:
Ingredients:
16 oz. lobster meat (cooked)
1/4 cup chopped celery
1/4 cup chopped carrots
1/4 cup diced green apples
4 tsp tarragon
1/2 cup mayonnaise
2 Tbsp cream cheese
2 Tbsp lemon juice
8 shaved scallions
4 artisanal rolls
1/4 cup Samuel Adams Summer Ale
Method:
Mix mayonnaise, cream cheese and Samuel Adams Summer Ale together in a mixing bowl
Mix cooked lobster meat, celery, carrots, apples, tarragon, mayonnaise mixture, and lemon juice in a mixing bowl
Place one quarter of the lobster meat mixture into each bun
Top with shaved scallions to taste
Serves 4