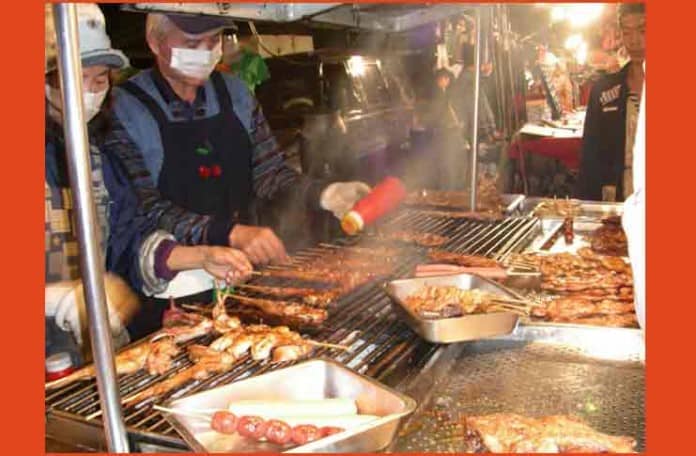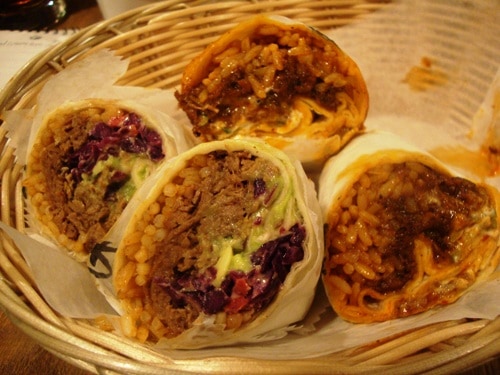 Have you ever eaten a huge burrito for lunch, only to end up in a food coma halfway into a 3pm meeting, drooling on your shirt?  Mexicue believe they have the solution.
Mexicue contacted us recently about a new addition to their menu – Bullets.  Bullets are burritos served on 8″ tortillas and come 2 to an order, plus tortilla chips and salsa for $8.75.  This way you can either share your lunch with a friend or co-worker, save one burrito for after that meeting, or try two different bullets for some variety.
Being the intrepid reporters that we are, we asked Mexicue if we could try out these new Bullets.  They graciously invited us to their LES store for a tasting.
Click through for our report on the Bullets, other new menu items, and details on how you can get a FREE Bullet yourself.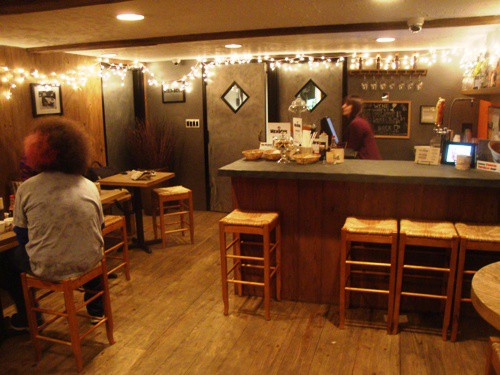 Similar to their rice bowls, you can get Bullets made with any of the fillings on their taco and slider menu.  That means short ribs, Alabama chicken, bbq beans, pulled pork, bbq brisket and our favorite, burnt ends chili – with the appropriate fixin's of course.
In addition to the ingredients on the menu, paprika lime rice is included in each Bullet. This adds another layer of flavor and texture to the Bullet.
Mexicue also added two new side dishes to their store menu –  Blistered Creamy Corn and BBQ Beans & Rice (pictured below).  The corn had a lightly grilled flavor, a few pickled onions, cream and chipotle chili powder.  The bbq beans & rice were a mix of traditional bbq beans on top of paprika lime rice.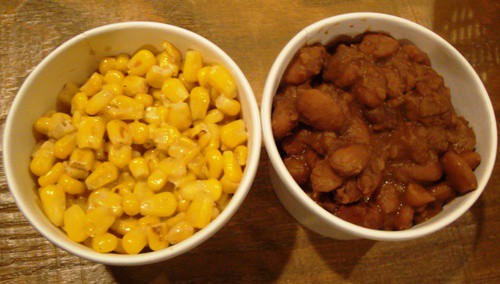 In Mexicue's trucks, side dishes are rotated seasonally due to space restrictions.  In the winter, hot side dishes are available such as Green Chili Mac & Cheese and Blistered Creamy Corn.  In the summer, cold sides dishes like Spicy Potato Salad and Cole Slaw are sold.
If you still have room, Mexicue has added a rotating list of desserts to their store menu such as a Mexican chocolate chip cookie, root beer ginger snaps and sweet potato white chocolate chip cookies.
We know you've only been reading this far to find out how to get a FREE Bullet yourself.  Next Monday, Jan 9th, Mexicue will be celebrating the launch of this new menu item with Free Bullet Day.  Just stop by one of their two stores for a FREE Bullet.  Please note the Free Bullets are NOT available at the truck on Monday.  We were told the Bullets will be rolled out to the trucks within the next few weeks.
There is one thing we don't understand about Mexicue's food coma prevention theory.  Two 8″ burritos plus chips and salsa are not any less filling than one 12″ burrito.  If you don't have someone to share this with, it's about the same amount of food.  Maybe they can offer one burrito and half the chips & salsa for $5 for people who want less food.
We would like to give a shout out to Pete at Mexicue's LES store for treating us so well.  If you go by one of the Mexicue stores, let us know what you think of the new Bullets (and the other new menu items as well).