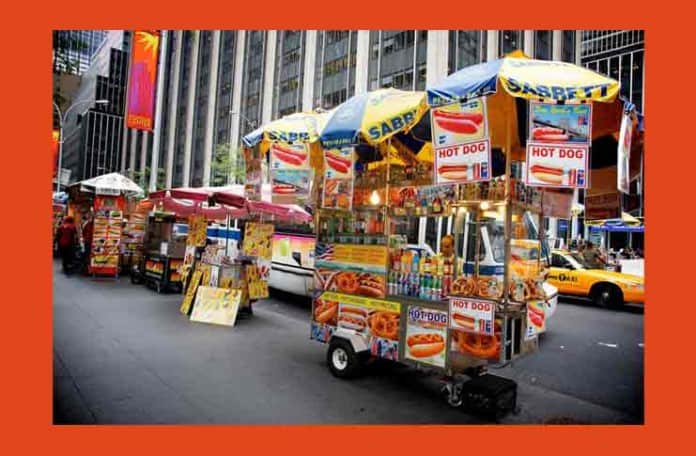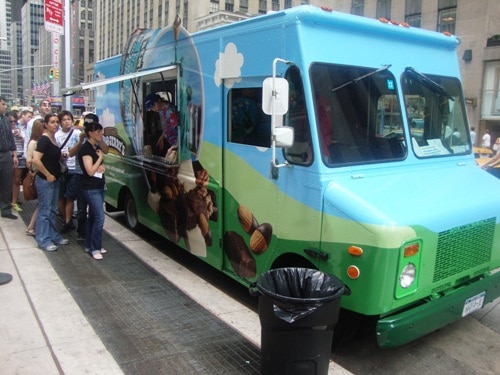 We finally caught up with the Ben & Jerry's truck that we told you was going to be in NYC for 6 weeks giving away free ice cream.  Ben & Jerry's has always been a personal favorite of NYSF.  We'll tell you about the new flavor they gave away today, as well as reveal what our favorite flavor is, after the jump.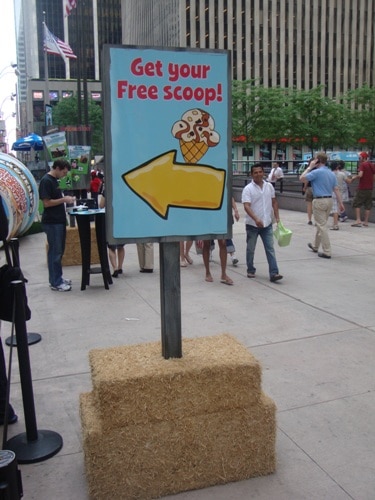 The B&J truck was parked today on 6th Ave between 48th & 49th St, and I must say, it was a little strange seeing bales of hay in the middle of the 6th Ave skyscrapers.  But New Yorkers welcome all – especially those bearing free ice cream.
Service with a smile – and she was wearing a t-shirt of our favorite flavor – Cherry Garcia!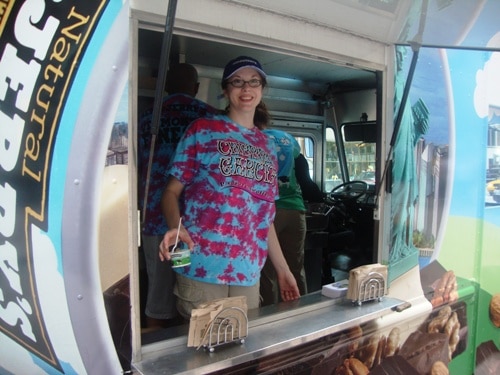 The new flavor given away today was Milk & Cookies.  Vanilla ice cream with chocolate swirls, chocolate chip cookies and chocolate chocolate chip cookies. Wow!  I'm not much of a vanilla person, but this was awesome.  We'll definitely get it in the future.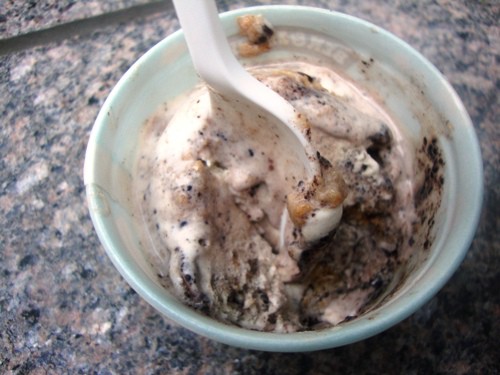 Thanks Ben & Jerry.  We love you guys!