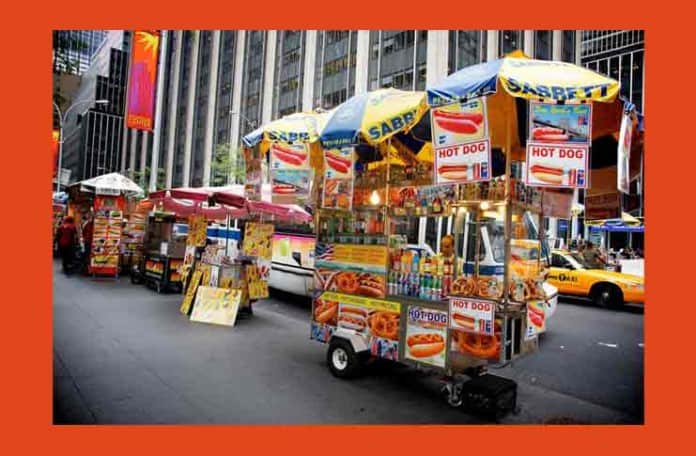 Hiroko Masuike for The New York Times The Go Burger truck, run by the BLT restaurant group.
The BLT Restaurant Group will inaugurate a restaurant on wheels the weekend of April 17 and 18 when its new Go Burger truck heads out to street fairs around the city.  It will have a menu of burgers, hot dogs, a breakfast frittata, a salad, sweets and milk shakes, $3 to $9.
On Saturday (17th), it will be at the Police Athletic League festival on University Place between Waverly Place and 14th Street, and on Sunday (18th) it will be on 45th Street between Avenue of the Americas and Seventh Avenue for the Times Square Spring Block Party.
The Go Burger truck's locations can be found at goburger.com and twitter.com/goburger. We have already added Go Burger to the NYSF Mobile Munchies twitter feed.
Also on the food truck front, there will be a conclave of them meeting at the Hells Kitchen Flea Market from 10 a.m. to 6 p.m. on May 2 (rain date May 9), at 39th Street and Ninth Avenue, with Bistro Truck, Treats Truck, Calexico Carne Asada, Frites 'n' Meats, Rickshaw Dumpling Truck and Big Gay Ice Cream Truck. [NY Times]