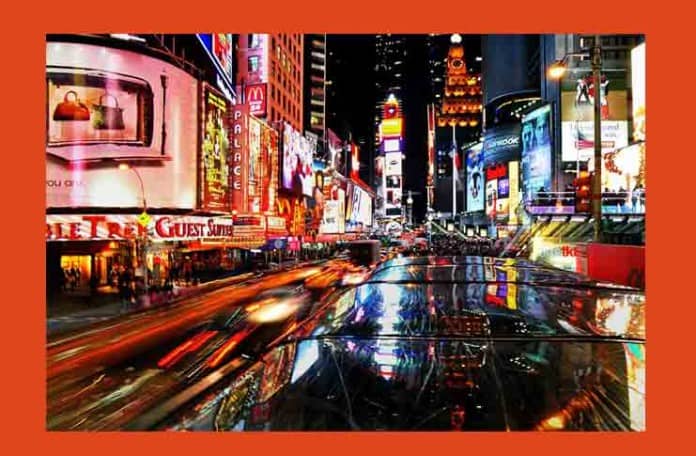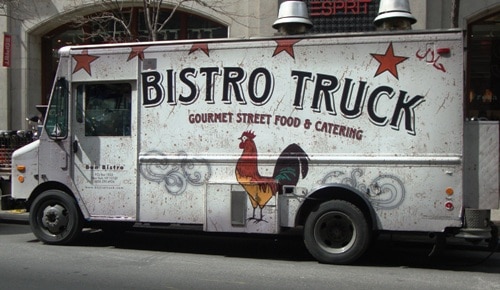 We've been hearing for a while now there's going to be a new menu at Bistro Truck, the 2010 Vendy Award finalist.  Next Monday (5/16) is the big day – and there's other news to report as well regarding some new neighborhoods for Bistro Truck.
If you follow Bistro Truck, you may have noticed that Yassir has been testing out some new items over the past few months.  We got a look at the new Bistro Truck menu and can happily report that Moroccan chicken pastillas and seafood pastillas top the menu.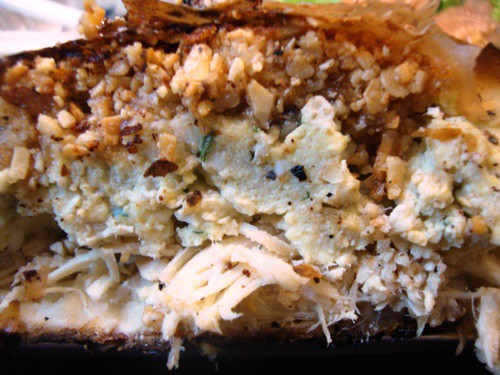 We absolutely loved the chicken pastilla – layered chicken, eggs and almonds with rose water in a thin, flaky, crispy phyllo dough crust – and it's all topped with a little confectioner's sugar.
At the time, we said "Yassir has really outdone himself with this dish.  This was a complex and tasty lunch.  Moroccan chicken pastilla is not cheap at $10, but the quality of this lunch is better than you get in many restaurants.  I would recommend keeping an eye out for this Bistro Truck daily special in the future.  It's worth hunting down."  Starting Monday, you won't have to hunt it down anymore.
We haven't had a chance to try the seafood pastilla yet, but considering how much we love seafood, it's definitely on the top of our to-do list at Bistro Truck.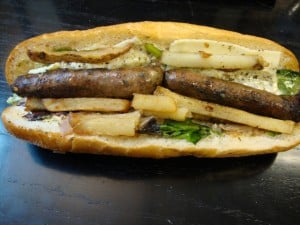 Other new menu items are the Old Bay fish sandwich, a grilled skirt steak sandwich, vegetable tajine and a lamb burger instead of a hamburger.  Current menu items that will still be available are chicken brochette, the merguez sandwich, Dijon chicken and lamb Marrakech.  And we've only mentioned the main dishes.  There will still be daily soup specials and a salad special, not to mention side dishes and desserts.
You can check out the new Bistro Truck menu here.  It all starts Monday (May 16th) and should be great!
As far as moving around to different areas, Yassir told us he will be rotating between a few new spots such as FiDi, Murray Hill & Soho, but will still be at their regular 5th Ave/16th St location a couple of times a week.  In addition, they will be at the Food Truck Bazaar and several different street fairs on weekends.
Lots of changes in store for Bistro Truck – one of our favorite food trucks in New York, run by Yassir, one of our favorite vendors.
Here are Bistro Truck's website, twitter and facebook.