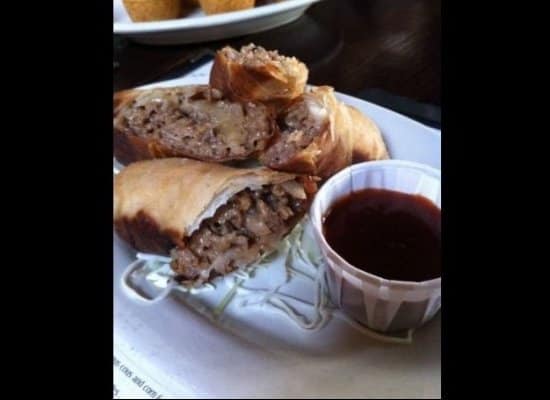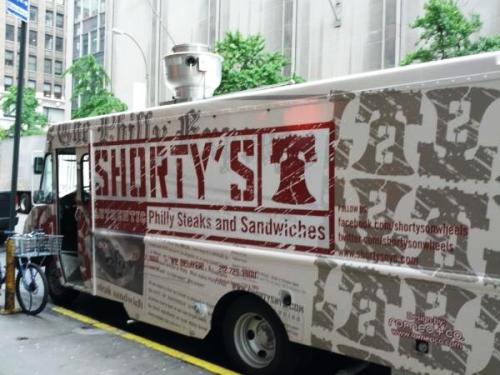 Eagle-eyed reader John Laposky spotted the new Shorty's truck outside their Madison Ave location yesterday and sent us the great photo above.  Thanks John.
So we got in touch with Shorty's to find out when they expect to be on the road.
Evan from Shorty's told us they will be in Union Square on Saturday (5/12) from 11-3pm and at the Hell's Kitchen Flea Market Food Truck Bazaar on Sunday (5/13) from 11-5pm.
After this weekend, he said it will probably take them another week or so to get out on the street full time.  We'll keep you posted.
Do you think this town is big enough for two Philly cheesesteak trucks?  We think so.
The Shorty's menu includes 20 different sandwiches such as pizza steaks, club steaks and honey chipotle steaks, several chicken sandwiches mirroring the steak sandwich types, but with buffalo chicken too.  There are even a couple of tasty looking sandwiches for vegetarians.
Once Shorty's get their sea legs, they expect to be serving breakfast sandwiches too, such as broccoli rabe & eggs and pork roll & eggs sandwiches.  (i.e. good hangover food).
You can follow Shorty's on twitter here and on our Mobile Munchies twitter feed.
I'm getting hungry already!