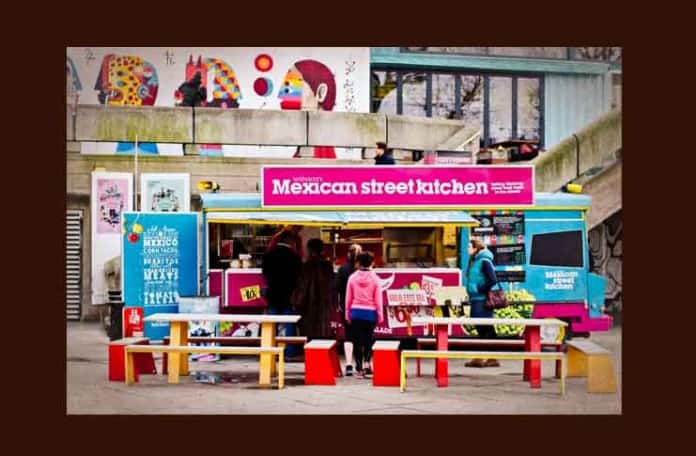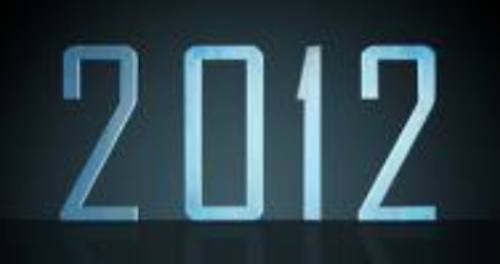 Did you sit around during the holidays wondering what was in store for 2012?  I didn't think so, but there are people who did.
Euro RSCG and CEO/trendspotter Marian Salzman released the top five trends in food for 2012.  Publicis Consultants USA also released a dozen food trends to watch for in 2012.  Click through for the deets.
From Euro RSCG and CEO/trendspotter Marian Salzman, here are the food trends to watch in 2012-13:
1. Fat Phobia – As hate for overweight grips the globe—even the stylish French are seeing a disturbing rise in obesity–look for big names such as Pepsi to get in on healthy choices act.
2. Guilt-Free Snacks – Healthy snack offerings—and their sales—leap off the charts as we get mindful about what we munch. Look for packaged baby carrots, and low-fat chips and salsa or hummus to be huge for slimming down.
3.  Southern Fried – There's a fervor for down-home, Southern cuisine, perhaps in reaction to fat phobia. Chef Marcus Samuelsson's Harlem eatery Red Rooster, for example, is wooing celebrities with okra, smothered pork chops and fried green tomatoes. Not exactly lean cuisine.
4. Zinging It Up – Foodies are buzzing about Korean flavor that's pickled and peppered. Tacos and kimchis made the food truck scene in L.A., and recently Michelin awarded its first star to a Korean restaurant in Manhattan. Expect more Korean eateries to come. (NYSF Note: They are way behind on this one. There are 4 Korean trucks in NYC at this point, which all came out in 2011.)
5. Mobile Eats – As our mobile, pop-up and food-truck obsession grows, look for big brands/chains to jump on the bandwagon with mobile offerings. Hungry consumers have shown they'll queue up anywhere for well-priced, innovative, multi-cultural fare. (NYSF Note: We hate when people call mobile eats a trend. We firmly believe it is a fundamental shift in the way millions of people will eat in the coming years.)
The food and nutrition forecasters at Publicis Consultants USA also took a shot at 12 forecasted trends for 2012.
1. Perpetual Snacking – Smaller portions and mini-bites will invade restaurant menus and grocery stores.  We love small plates!
2. Global Food Mash-Up – Millennials will "travel the world" through eating and drinking inexpensive culturally mixed foods.  Fusion: It started in the eighties and we're still not over it.
3. The Connected Table – Geo-targeting apps, recipe commenting, crowd-sourced restaurant reviews and tweets between bites will mean you're never alone.
4. Wine Cred -Desiring fresh value-priced experiences, consumers will discover and share wines from lesser known growing regions. Hooray for undervalued wine regions!  It's about time the masses got to know the wines of Priorat, the Loire, Monterey County, California, and South Africa, as well as German Rieslings and Argentine Malbecs.
5. Pop-ular Popcorn – Popcorn is healthful, convenient, natural, versatile and affordable. The aroma of fresh, stove-popped popcorn is one from our childhood…and once you've done it yourself, you'll never go back to those over-salted, creepy bags of Orville Redenbacher from the grocery store.
6. In-Your-Face Nutrition – Front-of-pack labeling, nutrition disclosure on menus and calorie counting mobile apps will make nutrition messaging hard to escape.  The Fooducate app allows you to scan the barcode of any food in the supermarket and see the facts in black and white, as well as a commentary on what's hidden inside and possible healthier alternatives.
7. Grow-it, Raise-it, Pick-it, Eat-it – From backyard beehives, chicken coops and heirloom veggie gardens to home brewing and at-home canning, hyper-local will come home.  A few good books to inspire your own hyper-local movement include Sunset's One Block Feast, Radical Homemakers: Reclaiming Domesticity from a Consumer Culture, and Country Wisdom and Know-How.
8. Dining In Goes Beyond Comfort – New supermarket products and chef-inspired tools and techniques will help take in-home dining beyond traditional comfort fare.
9. Barramundi, the Next Sustainable Seafood -This Australian import's delicate flaky flesh is extremely low in toxin levels, but full of heart and brain-healthy omega-3s. Expect it on menus and then in packaged foods.
10. Turmeric, the Real "Spice of Life" -Expect to see a lot of this bright yellow spice, which contains high levels of antioxidants and touts anti-inflammatory properties.Modern day science is only just now discovering what the ancient Indian medicine of Ayurveda has known for centuries!  But no matter: we'll happily take our recommended dose of turmeric in a Thai or Indian curry without complaint.
11. A Health and Wellness Gender Gap Grows – Women will continue to take active strides to improve their health by eating healthy and staying active. Men will lag further behind.
12. Tell Me What I Can Eat, Not What I Can't! – An overload of hype will lead to a positive tone in messaging as consumers will seek delicious products that proactively enhance health and wellness. Sorry to be the bearers of news you already know, but the best foods to eat are those that don't include a nutrition guide like fruits, vegetables, meats, and dairy.  As Michael Pollan states in his latest book,
Food Rules: An Eater's Manual
, "Avoid food products containing ingredients that a third-grader cannot pronounce."  Seems simple enough to us.
So there we are.  Let us know your thoughts, and remember to check back on these at the beginning of next year to see how accurate they were.