Being a restaurant owner gives you a chance to develop a food menu and act as the face of your own business. In addition, you'll have all the freedom to come up with a brand name and carry out special marketing events to help promote your business.  
While this business endeavor comes with many benefits, you also have to deal with many responsibilities, especially in the beginning. Preparation is a big part of launching a food business like a restaurant. For food storage, for example, a cold bain marie might be a good solution you need to tap into. 
If you fail to prepare for your restaurant startup, you might lose your investments and miss out on high-paying customers. Fortunately, this post provides you with a seven-item checklist to start a successful restaurant business. Keep on reading to learn more.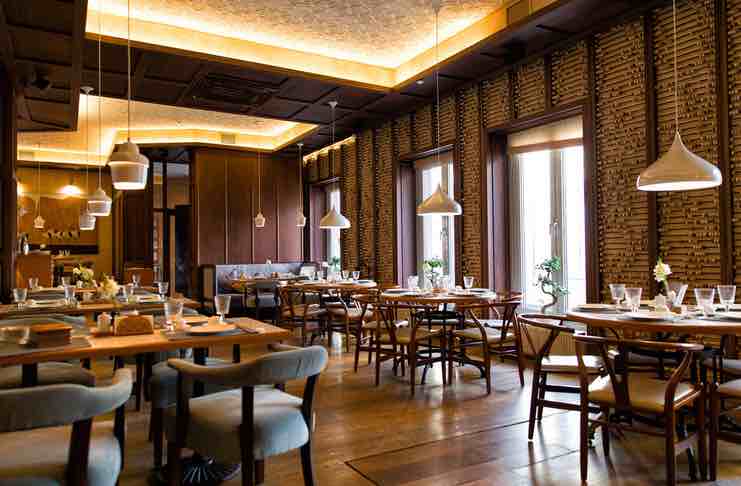 1. Location Search 
Regardless of the industry, one of the most crucial aspects of starting a new company is looking for the perfect location. Without looking for an accessible area, your target customers might not consider traveling to your commercial building.  
Therefore, you need to find a prime address for your restaurant business by finding out who your target customers are. For instance, if you're catering to children, you must select a suburban community with many families. Alternatively, if you're targeting young professionals, you must set up your commercial space in an established corporate district. 
2. Menu Creation 
After scouting for the right location, you must create a restaurant menu to create value for your brand name. This list of dishes includes all the food and beverages that'll be available and the set price for each product offered. 
When creating a menu, you have to design your concept, which includes the number of menu items you will have. In addition, you must consider the preferences of your target customers so you can be more cautious in choosing the menu titles and descriptions. 
After finalizing your choices, you must find reliable ingredients sources, take the time to test each dish, and make necessary adjustments. 
3. Business Licensing 
Starting a legal business means handling the necessary paperwork to obtain the required licenses and permits for operations. Doing so allows you to avoid costly penalties in the future. Plus, you'll gain the trust of investors and suppliers who'll be your business partners. 
When obtaining your restaurant's license, you must register your business name and show a certificate of occupancy in your chosen commercial space. Additionally, you have to get other permits for food servicing, dumpster placement, selling, valet parking, and employer identification number.
4. Capital Funding 
You need to get funding from reliable sources if you don't have enough savings to start a restaurant business. Once you gain this financial assistance, you can invest in equipment and look for talented staff.  
Before pitching your funding proposal to prospective investors, you must develop a business plan to convince investors that you have long-term goals. After that, you may seek funding opportunities from local banking institutions, partnerships, crowdfunding, or regional associations. 
5. Purchasing Of Restaurant Equipment 
After securing capital funding, you'll already have enough funds to purchase restaurant equipment. These devices include ovens, food processors, mixers, ventilation, freezers, and dishwashers. If you want to ensure that pre-cooked food is ready to eat during an extended service period, a cold bain-marie might be a good solution. 
When sourcing restaurant equipment, you have to check out different manufacturers. Instead of immediately purchasing from the nearest appliance retail store, assessing multiple suppliers will allow you to compare the prices of their offers and the durability of their products. 
6. Staffing 
Proper staffing helps you ensure that you're employing the right individuals with skills and experience in the restaurant industry. Once you have a good team, you will ensure that all your employees will cater to your customers' needs. In turn, you will encourage them to return to your commercial space or request deliveries of their favorite items from your menu. 
When looking for staff candidates, you may look at credible online listings that don't require subscription fees. Alternatively, you should consider partnering with local culinary schools so you can scout alumni and potential hires. 
When looking for a manager who'll oversee your restaurant operations, you should demand a food safety certification so you won't have to spend time and resources training them. 
7. Promotions 
After getting everything together, you have to promote your restaurant business to invite your target customers to visit your commercial space. Doing so will encourage high-paying consumers to try high-profit menu items, increasing your revenue. In turn, you'll generate enough funds to pay overhead costs, which might inspire you to expand to more locations. 
When marketing for your restaurant business, you should outsource a web developer who'll help you create a user-friendly website. After that, you must find a social media manager who can handle content creation and customer service on online platforms. 
Key Takeaway 
As an entrepreneur planning to open a restaurant, you need to ensure that you have all the requirements to operate your business successfully. Therefore, you have to consider using this seven-item checklist. Once you do so, you might encourage first-time customers to keep returning to your place and stay loyal for a long time.