For first-time visitors, Maui may feel like paradise on earth. And, why wouldn't it? From the majestic volcanoes to endless emerald waters, the beauty of Maui is unparalleled.
The second-largest island in Hawaii, Maui has plenty of beautiful sights and exciting activities to try out.
Did you know that Maui is also a haven for food lovers? Maui boasts a wide range of delicious cuisines, from local delicacies to foreign favorites.
Are you looking for outstanding restaurants in Maui where you will find the very best eats? Here are a few eateries you must visit while in Maui.
1. Mama's Fish House
Are you planning on visiting Maui for a few days? You must include Mama's Fish House in your 5 day Maui itinerary.
Located in Paia, this oceanfront restaurant is worth the hype. As it is pretty popular, you should make a reservation beforehand. Imagine fine dining but with a rustic island feeling. The food might be expensive, but you get both quantity and quality for your money.
The entire dining experience in this restaurant is fantastic. Once there, you are greeted by enthusiastic servers who are adept at guiding you with your order.
Everyone receives a complimentary loaf of bread with a small cup of the soup of the day. A few notable dishes include their Hawaiian-styled bouillabaisse, their macadamia nut-crusted crab cake, and their ooey-gooey Polynesian black pearl dessert.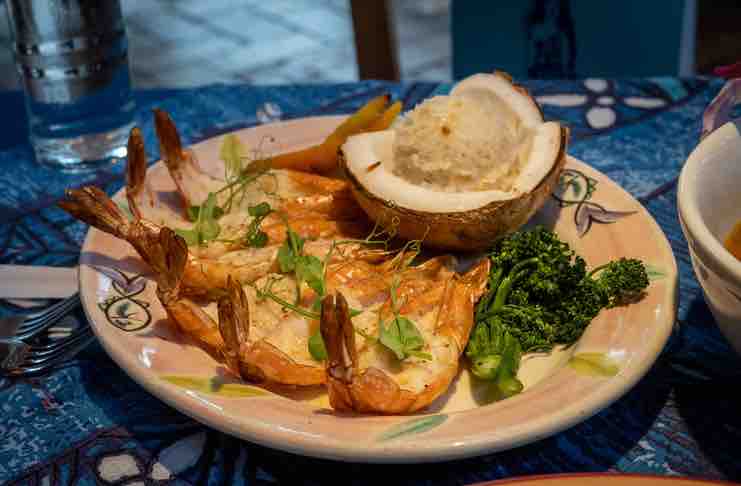 2. Lahaina Grill
Another upscale restaurant that is worth a visit is Lahaina Grill. This fine-dining eatery serves new American cuisine of quality that will leave a lasting impression on your mind and tummy. Lahaina Grill has you covered whether you want juicy steaks or fresh fish.
First-time visitors instantly fall in love with the classic Hawaiian interiors. The lighting and the bright paintings on the wall set the perfect ambiance for a wholesome meal. They have top-notch service, and customers are often blown away by how adept they are in guiding you with the orders.
Their delicious entrees like their Filet Mignon, Lamb, and Veal items have received plenty of positive reviews online. A few customer favorites include their rich and cheesy Maui Onion Soup. Other popular starters include their Waygu Beef Ravioli and Caviar Deviled Eggs.
Don't forget to try out their Triple Berry Pie if you do pay a visit! Making an early reservation is a must.
3. The Gazebo
Are you looking for a relaxed food experience? Pay a visit to The Gazebo. Set on the edge of Lahaina, this restaurant is a part of the Napili Shores Resort.
This restaurant is laid back but attracts many customers due to its delicious items. Since there is no reservation, don't be surprised by the long line you will see outside the eatery.
Despite the crowd, the staff manages the customers well. The servers are patient, well-behaved, and attentive. The view of the ocean and surrounding wildlife and the family-friendly ambiance of the restaurant will put you in a relaxed mood.
The star performer of this restaurant is their amazing Macadamia Nut pancakes. These filling, fluffy pancakes are loaded with nuts and topped with whipped cream and bananas. Another great item on the menu is their pork-loaded fried rice. 
4. The Mill House
Maui is the land of great food. From Michelin star restaurants to fantastic food trucks, Maui is one of the top culinary spots for travelers.
It can't be the only deciding factor with great food all around. Location and sights are also crucial when adding a venue to your itinerary.
Only a few can compete with The Mill House when it comes to location. Located in Waikapu, the Mill House is situated on a tropical plantation.
With the West Maui Mountain on the horizon, this restaurant is right out of your dreams. The spectacular view and the plantation ambiance will simply blow you away!
Although the unique location pulls people to this eatery, the food and the service are also great. Their Paniolo Ribeye and Pan-Seared Fish are sensational.
5. Merriman's Maui
If you are looking for the perfect place to view the sunset, you must come to Merriman's Maui. With the ocean surrounding you from three sides of the venue, this idyllic restaurant boasts a spectacular view.
Nothing can beat the outdoor sitting arrangements on a breezy evening despite the simple yet elegant interiors! This restaurant is an excellent option if you are looking for a romantic ambiance paired with delicious cuisine.
For a fancy restaurant, their portions are huge. If you are looking for flaky Mahi Mahi and steaks cooked to perfection, this is where you should eat. For dessert, their Pineapple bread pudding is worth every calorie!
6. The Hali'imaile General Store
Are you visiting Maui with your family? Then, you must pay a visit to The Hali'imaile General Store. This family-style restaurant has something for everyone. If you want to visit an eatery that captures the essence of Maui, this eatery will not disappoint.
Like most other decent restaurants in Maui, it helps to get an early reservation. Feel free to dress casually and enjoy a relaxed meal. The menu will delight children and adults alike.
Their extensive seafood items serve the freshest catches. One pro tip is sticking to the local items. The dishes that are essentially Hawaiian are outstanding. Their Ahi Poke Bowl and Macadamia Nut Crusted fish are to die for. Their Hali'imaile Pineapple Upside-Down Cake is simply unforgettable.
Conclusion
We hope these outstanding restaurants in Maui where you will find its best eats will guide your itinerary. Each of these restaurants is unique in its own way. Try selecting the one that matches what you want in an eatery on your visit to Maui. 
Want a few more tips? Check out this video:
Opt for Mama's Fish House or Merriman's Maui if you want to splurge. You can try the Gazebo or the Hali'imaile General Store for a more relaxed meal. A visit to any of these restaurants won't disappoint.
Want to read more of our latest posts? Check out our short guide on Branding for Food Vendors, and how to get it right.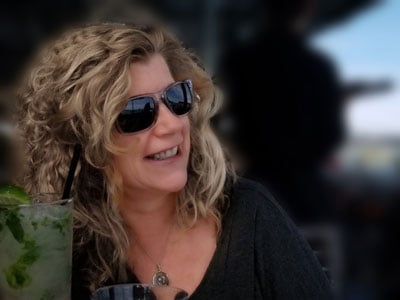 Kate E. O'Hara is a New York based freelance writer and photographer who loves all things food—especially the people who make it and market it. Her writing aims to capture the essence of the food experience; the stories that go well beyond a plate of ingredients. In addition to her love of food, Kate is also known to have a hankering for red wine and craft beer.