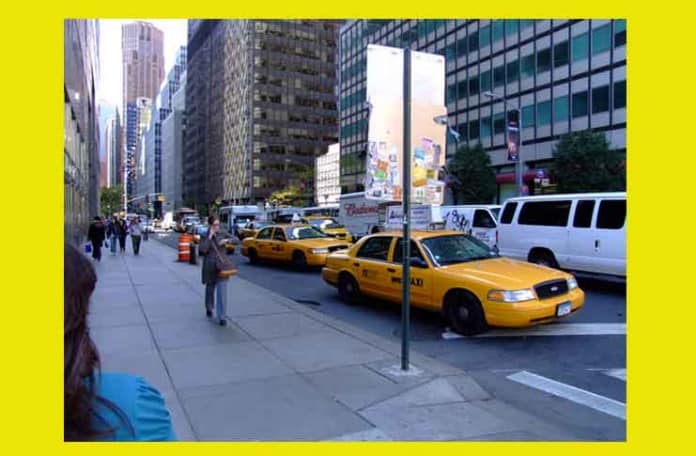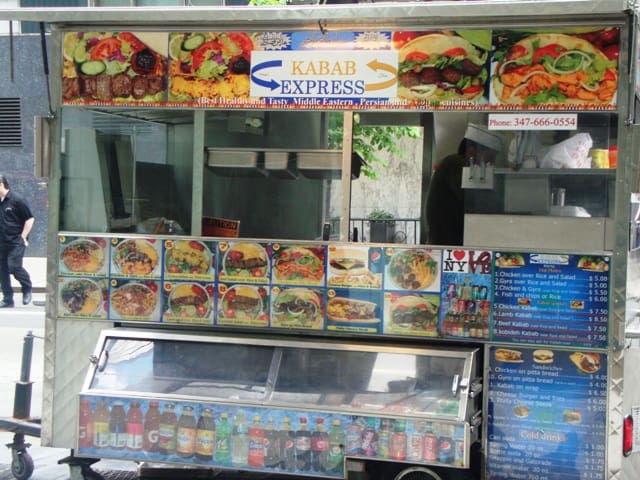 Today just felt like a fish & chips day.  No reason in particular – it just felt that way.  Today's Lunch is fish & chips from Kabab Express just inside the SE corner of 55th St and 6th Ave.
After I ordered the fish, there was about a 5 minute wait since he had to deep fry the fish.  No problem, but next time I should call ahead to 347-666-0554 and pick it up without waiting.  They took a couple of orders over the phone while I was waiting, and I did this in the past for the kababs, which also take about 5 minutes to cook.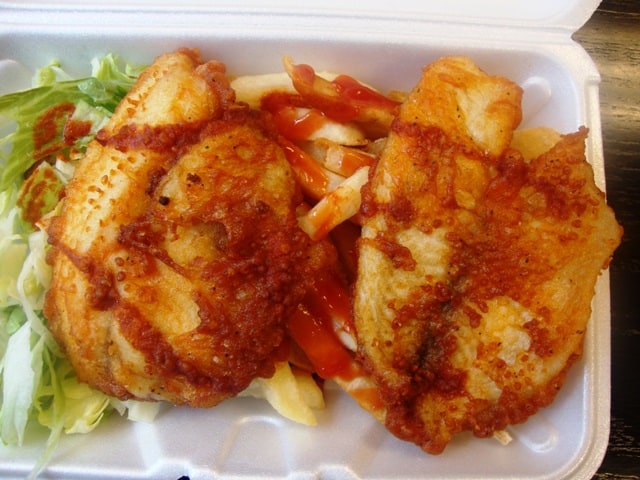 When I got back to the office, there were 2 nice sized fish fillets that were lightly breaded with some pepper and other spices in the breading.  This wasn't heavily breaded like fish & chips in England, it was much lighter.  The breading had a good flavor, and the hot sauce I requested gave the fish a little bit of heat.  It was a little greasy – not surprising coming out of the deep fryer – but not enough that I felt my arteries hardening with each bite.  I would certainly get this dish again, which I guess is the ultimate test.
The fries were nothing special – they were a little soft and could have used a little more time in the fryer.  There was also a side salad of basically lettuce, which was fine.  Next time, I'll get the rice instead.  If I remember correctly, their rice was pretty good.
Today's Lunch gets an 8 out of 10.  The fish was lightly breaded and tasty, but a little greasy.  Not nearly enough to ruin the meal, though.  And there were 2 fillets for $6, which is a pretty good value.   I would also recommend getting the rice instead of fries.  I believe they have a couple of different rices to offer – basmati and yellow.
Next time, I want to try either a lamb or beef kabab.  I tried their chicken kabab a few months ago and it was very good.