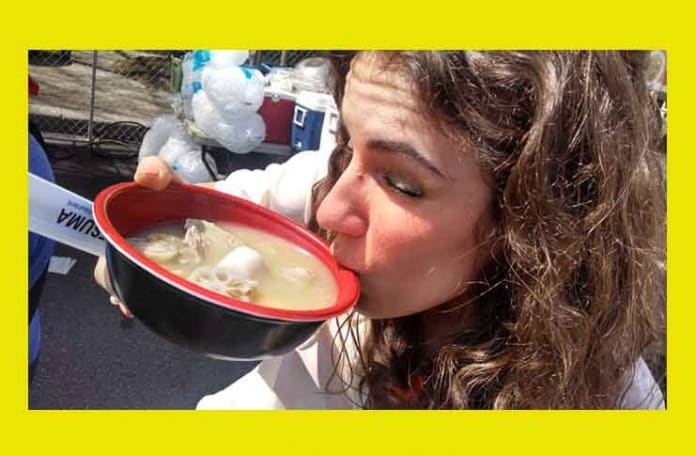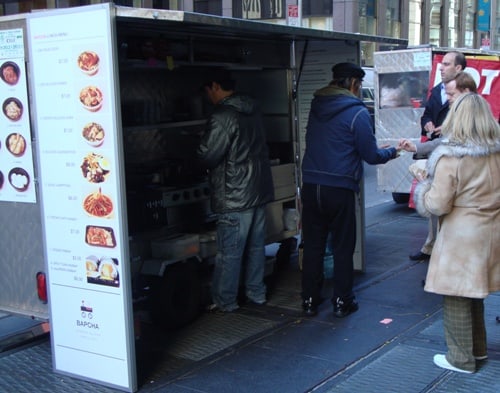 With the cold weather here, I wanted to give the Korean Noodle Soup cart another try.  The first lunch I had from the Korean Noodle Soup cart over the summer wasn't that good, a spicy seafood noodle soup.  That was probably too adventurous, so this time I tried something a little safer.
Today's Lunch is dak bulgogi ramen ($7) from the Korean Noodle Soup cart on West 49th St between 6th & 7th Ave, right next to Bapcha (formerly known as the Bulgogi Cart).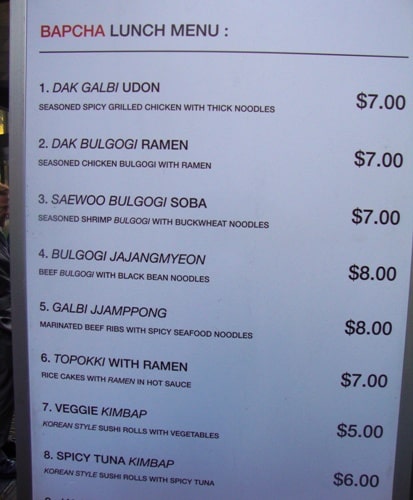 There were a few people waiting for their orders when I arrived.  I ordered and waited about 5 minutes.  They use packaged ramen noodles, but cook and add fresh ingredients to the soup, which takes a few minutes.
Heading back to my office, the soup was pretty hot in my hands.  Regardless of the quality of the food, this will definitely keep you warm in the cold weather.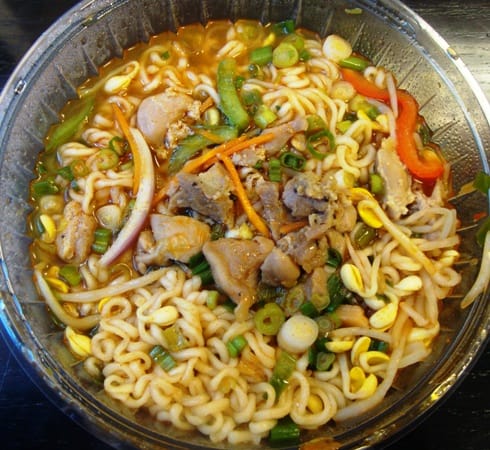 When I opened up lunch, there was some chicken, bean sprouts, scallions, bell peppers and a little red onion.
The chicken had been marinated in mirin or something similar, and was ok.  Not great, but not bad.  The veggies were fine too, although it was mostly scallions and bean sprouts – and the soup itself was fairly spicy and decent.
But the noodles were a definite problem.  Packages of 99-cent ramen noodles just aren't very good, no matter how much real food you add to it.
Today's Lunch was a 6.5 out of 10.  This lunch certainly warmed my belly, which is nice on a cold day, and if you go in with low expectations, they will probably be met.  But $7 is too much to charge for this lunch.   If you're in the mood for Korean food, I would suggest Bapcha right next door for their short ribs or bulgogi.