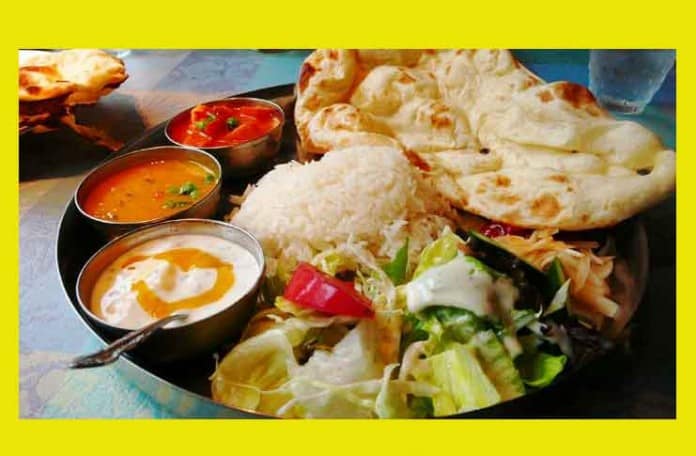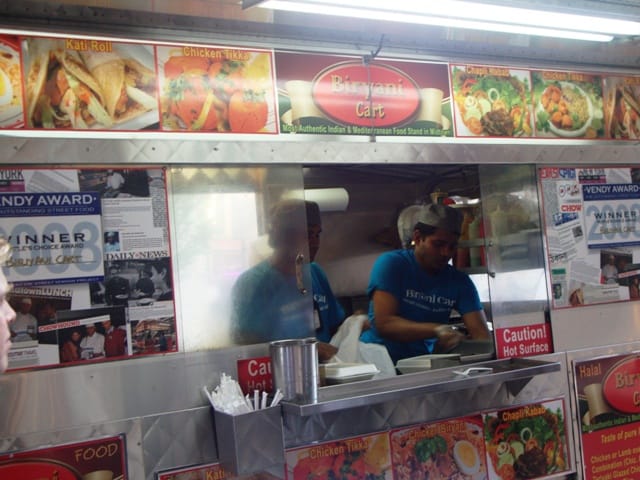 When I was at the Biryani Cart last week on the SW corner of 46th St & 6th Ave to try their namesake dish, chicken biryani, someone else got the chicken tikka and it looked really good.  Even though I went there last week, I went back again for Today's Lunch, the chicken tikka ($6).
As I've said before, the aromas from Indian food are as appealing as the taste, and this was no exception.  Upon opening the container, the first thing you notice is the smell, which was great.  There were plenty of pieces of chicken, and they were a mix of boneless dark and white meat.  The nicely-spiced chicken was grilled and topped with a white sauce that added to the taste of the dish.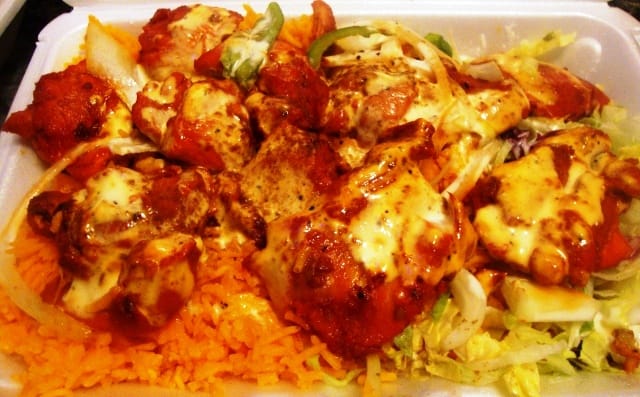 I didn't get hot sauce today, but it would have been a good addition, not because the chicken needed it (it didn't), but because some heat is a natural part of Indian cooking.  That was my mistake, but the dish was still very tasty.  The chicken tikka is cooked with many Indian spices, as well as a few green peppers and onions, and served over an orange rice (similar to yellow rice, but with more Indian flavorings).  The rice was a little dry, but when you eat it with the chicken, it was fine.  There was also a small side salad of mostly lettuce, but that was almost beside the point.
Today's Lunch gets a 9 out of 10.  The chicken was very tasty, the rice was ok, and the salad was an afterthought.  However, for $6, you can't do much better in midtown for lunch (or dinner.  They are open until midnight.)