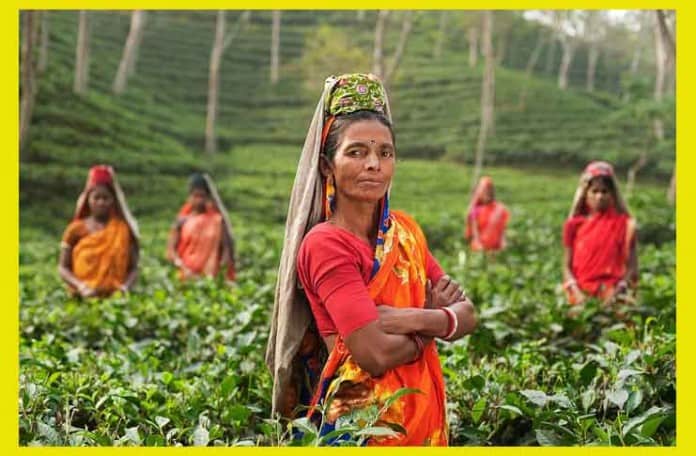 It's been a while since I had Indian food, and have only tried the Indian Fast Food cart on the SE corner of 53rd & Park once before, so it was time for a return visit.  They seem to have a decent following of mostly Indian people who work in the area, although there are other customers too (like the bald guy hogging my frame).
On my previous visit, I had their chicken tikka masala, and it was pretty good.  Today's Lunch is the chicken chili with aloo gobi ($6).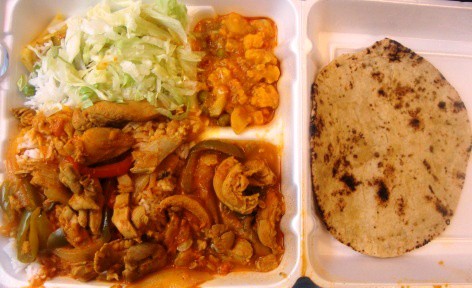 The chicken chili consisted of white and dark chicken cooked with onions, chilis, bell peppers and a little broccoli in a very spicy Indian sauce.  You could see the chili seeds and other spices in the sauce.  This was a delicious dish, but I'm going to be sweating for a while from the heat.  Oh well -that's the price I pay for giving you the facts to make the best lunch choice you can.
The chicken was served over basmati rice that was light, but it stood up to the spicy chicken quite well.
The side dish of aloo gobi was mostly cauliflower with some potatoes and peas in a spicy Indian sauce, but it was not as spicy as the chili chicken.  The veggies were cooked until everything was soft, but it was still pretty tasty.  I would have preferred the cauliflower a little less done, but I did eat every bite.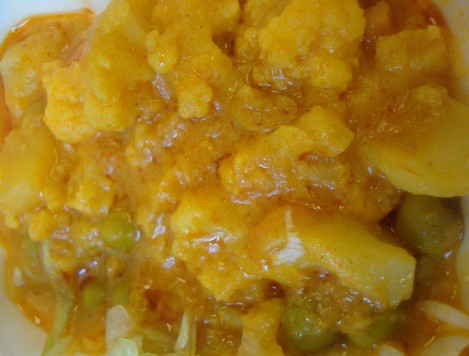 Today's Lunch gets an 8.5 out of 10.  The chili chicken and rice were nice.  I can't say it was the best Indian food I've ever had, but it was good, and it gets some points for value.
They use containers with one large section and two small sections, and they put the main dish in the large section and one of the small sections.  The other small section had the side dish.  This happened both times I was there, so it seems standard.
They also give you an Indian flat bread (although last time it was a pita) and a small salad.  Excellent deal for $6.
If you're a vegetarian, there are a lot of options here, and the veggie dishes are mostly $5.  As with a lot of Indian places, much of their clientele is vegetarian.
Has anyone else been to the Indian Fast Food cart?  If so, let us know what you had and how you liked it in the comments.