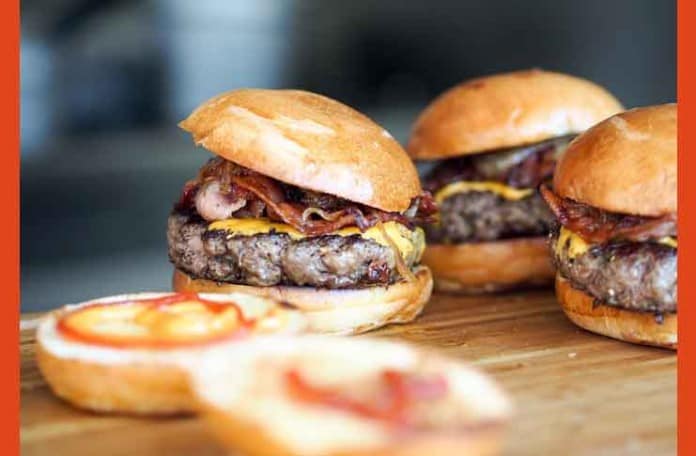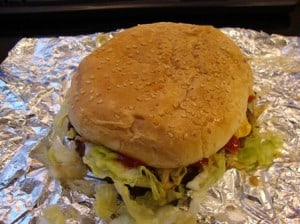 Today's Lunch is a cheeseburger from Carnegie John's cart, right behind Carnegie Hall on West 56th St, just east of 7th Ave.
My first thought as I unwrapped it was "this is a huge burger".  It was 5″ across, and I'm not sure how much it weighed, but it was pretty hefty.  I ordered it with lettuce, onions and ketchup, and there was plenty of each, as well as 2 slices of american cheese.  You can get tomato too, but I didn't.  The fixin's were good.
The burger itself was not thick, but it was quite wide, and by the end, I was very satisfied.  My wallet was too, because it cost only $4.00.  Certainly one of the best deals in midtown on a cheeseburger.  I only wish they had fries.