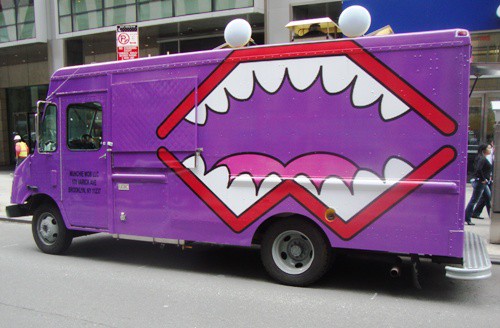 Feel like a latin Burger and Fried Oreos? Well, for the 3rd installment of NYSF Burger Week, we went for a burger with a Latin twist, El Chupacabra.  This was nothing at all like the other burgers we've had this week, which is the whole point of Burger Week – highlighting the vast variety of burgers that can be had on NYC streets.
You're gonna want to stick around to the end of this review though, because while El Chupacabra was good, those Fried Oreos were out of this world!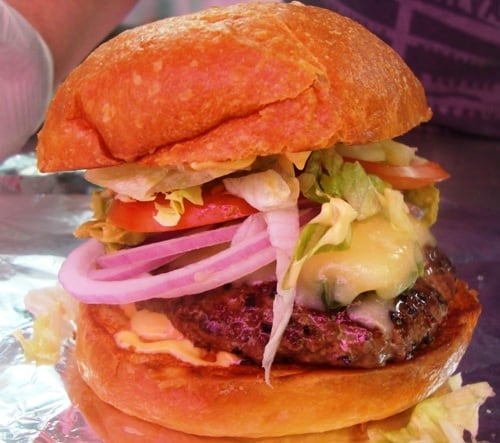 The Munchie Mobile is fairly new, only about 6 weeks old, but they serve burgers, chicken sandwiches and grilled cheese like old pros.
El Chupacabra, which means "goat sucker" in Spanish, is a legendary creature in Mexico, Puerto Rico and other areas that attacks livestock and drinks their blood.  I don't know about that, but this burger was certainly real.
At the Munchie Mobile, El Chupacabra, which cost $7, is a nice-sized burger cooked to medium, which means some pink in the middle.  The burger had a nice taste by itself, but with these toppings, it was even more delicious.
Under the burger was spicy mayo, and on top of the burger was cheddar cheese, guacamole, jalapeño, red onions, lettuce and tomato.  You can leave any of these out if you wish, and have the burger cooked more or less, whatever you like.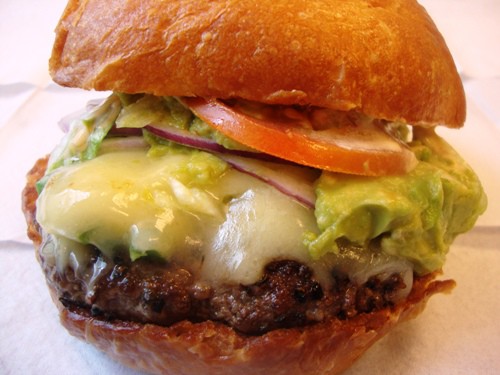 The cheddar cheese melted really well, and mixed with the guacamole.  There was a creaminess, with a little bit of a bite, that went very well with this meaty burger.
The red onion added a little more bite, but even with all the spicy things I just described, I wouldn't call this a very spicy burger.  It was nice and flavorful, but if you don't like really spicy food, I think El Chupacabra would be ok.
Lastly, the bun was light and fluffy with a slightly eggy taste, just how I like it.  The bun was kind of like challah, but not quite as eggy.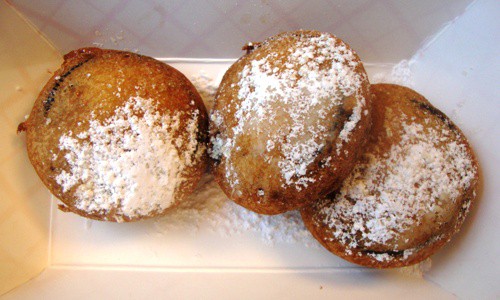 As for the fried oreos, which cost $3, all I can say is, wow!  Three oreos were breaded, deep-fried, and then dusted with confectioner's sugar.
I know breading and deep-frying anything makes it good, but breading and deep-frying something that's awesome in the first place makes it truly unbelievable!
The breading of the Fried Oreos was like zeppole or funnel cake batter.  After coming out of the deep fryer, the oreo in the middle was soft, not crunchy.
The fried oreos were 6 little bites of heaven, which is exactly where I'll end up if I keep eating like this.
The Munchie Mobile is run by 3 NYU students, and they hit different parts of Manhattan and Brooklyn that are favored by young people, such as the Village near NYU and Williamsburg.
They also come to midtown and downtown to feed us hungry business people some days, as well as some of the food truck lots.
Check their twitter here or our Mobile Munchies twitter feed to find their exact location.  You can see their full menu here.