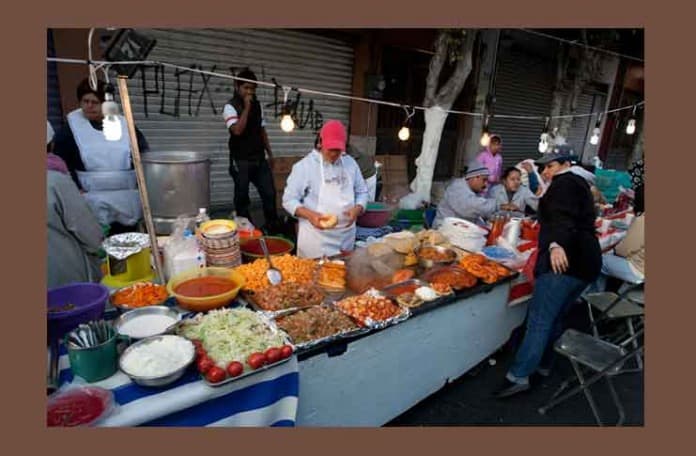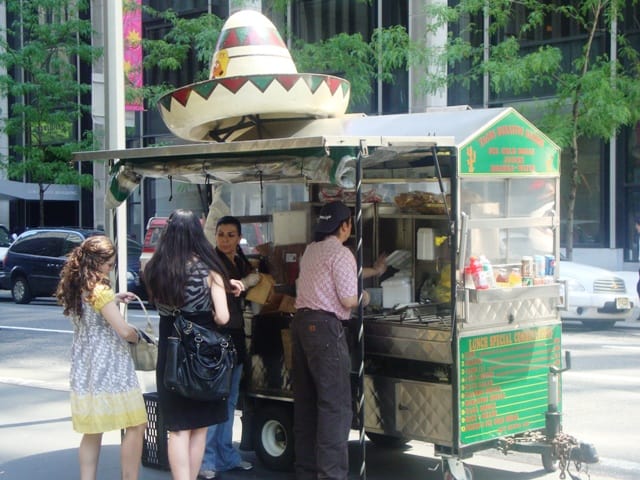 Today is Cinco de Mayo.  It's kind of strange that we celebrate a victory of the Mexican army over the French army, but it's another holiday that has morphed into an excuse to party, like Halloween and St. Patrick's Day.  We like to party, so what the hell.
Today's Lunch is two tacos ($5) from the Border a la Carta food cart on 50th St between 6th & 7th Ave, also known as the Sombrero Cart because there is a large sombrero on top of the cart.  You can also get the taco platter that comes with rice and beans for $7.50, but that was too much food for today.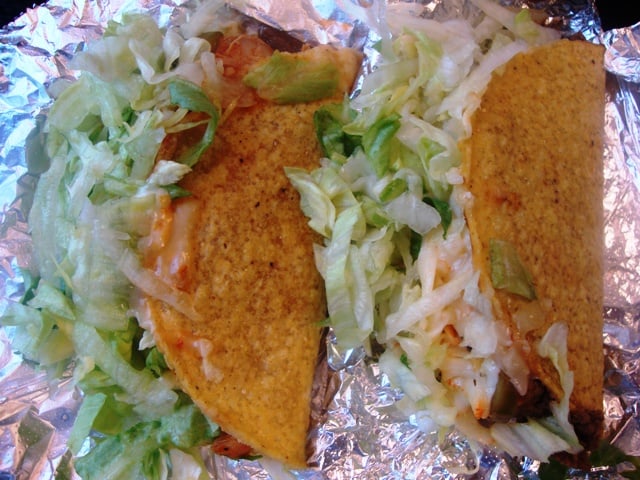 They don't have a big selection at this cart, and the choices for tacos were beef or chicken, although I'm sure they would make a vegetarian taco with rice and beans if asked.  They also have burritos, a nacho salad and some combo platters.  I chose one beef and one chicken taco.
I was a little surprised when I opened the bag and there was a fork included, but it quickly became apparent when i tried to lift the taco – these were pretty messy tacos.  In addition to being stuffed with meat, lettuce, tomato, cheese, sour cream and jalapeno, they used hard tortilla shells that turned fairly soft when filled.  IMHO, they would have been better off just using soft tortillas in the first place.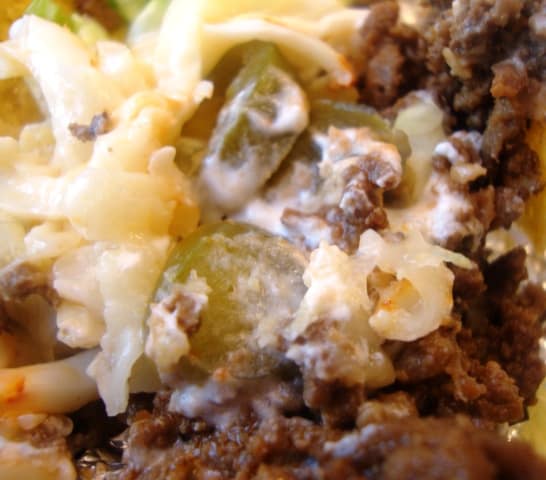 The beef taco had mostly ground beef, shredded cheese and lettuce.  It was tasty, if messy to pick up – and the jalapenos didn't add much heat, which was kind of surprising.
The chicken taco couldn't even be picked up.  I had to use a fork to eat it, as the taco basically disintegrated.  There were big chunks of chicken and shredded chicken mixed together with a small amount of sauce – and with the rest of the toppings, it tasted good – but don't try to eat it without a fork.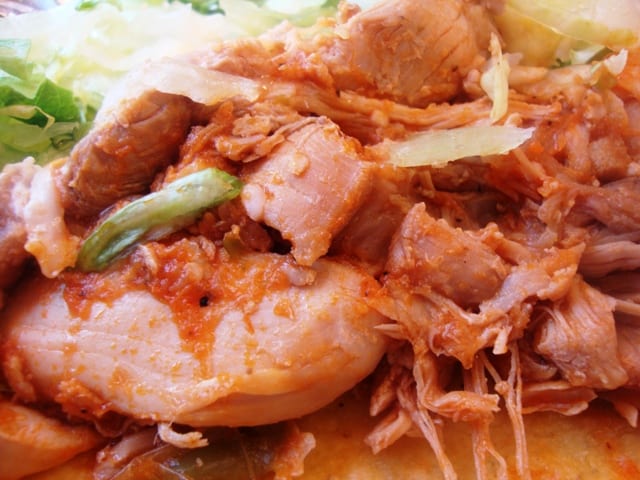 Today's Lunch gets a 7 out of 10.  The taco fillings were good, but if you try to eat it on the street, you'll probably end up wearing some of it.  The burrito I reviewed from here on March 1st had a similar problem – it tasted good, but was a little too liquidy.  If they can solve this problem, I'll heartily recommend it.