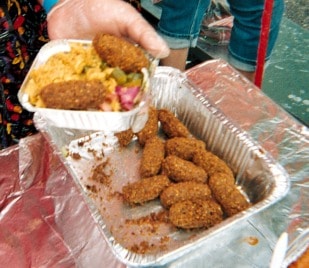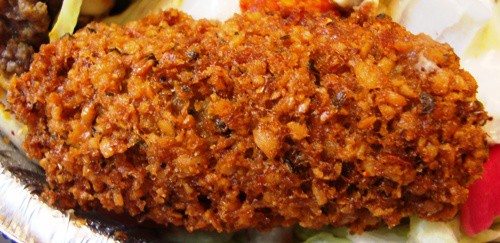 We told you this day was coming…and now it's here.
The King of Falafel & Shawarma, winner of both the 2010 Vendy Cup and the People's Choice Award, is opening a new cart today in Manhattan.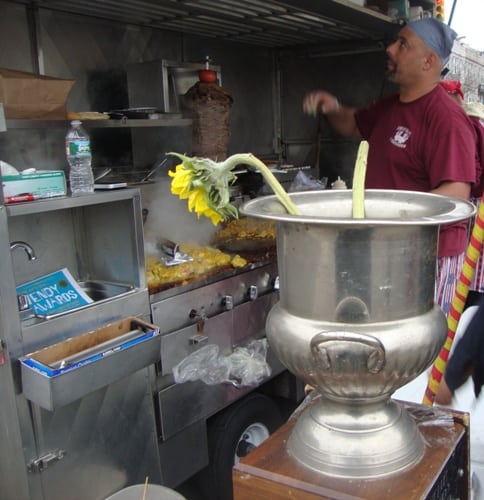 The King's new cart will be at 53rd St & Park Ave.  FYI, the original cart on Broadway & 30th St in Astoria will still be there.
So what makes Freddy the King?
For one thing, his falafel. Freddy's falafel is different in that it's oval, not round.  Freddy told me in our interview last year that "egg-shaped falafel has a better crust and is moister on the inside.  Round falafel get too crunchy and are not as moist on the inside as mine.  In the West Bank where I'm from, that's how they do it."
Another thing that's different is his sauce.  In addition to white sauce and hot sauce, Freddy adds a creamy tahini sauce to his platters.  That adds a delicious sesame dimension not found at most other street vendors.
And his prices are pretty good too, as you can see from the menu of the new cart below.
Happy eating everyone!  We'll see you at 53rd & Park.