Searching for a few great Leadership Lessons for your food business? You've reached the right place. So, you've finally decided to channel your passion for food into a profitable business. You've spent months analyzing different revenue streams and understanding your target audience. You can't wait to bring your culinary creations to the world and build a successful company.
But it's important to note that launching a food business in today's competitive market is easier said than done. Whether you're building a cloud kitchen or starting a new restaurant, you'll have to define rock-solid strategies to stand out from the crowd.
But as a business leader, your role isn't restricted to establishing a brand and generating revenue. You have to build and inspire a team of passionate professionals who will help grow your company.
Also, you need to create an environment where your employees feel motivated, secure, and driven to give their best.
So, how do you set an example as a new business leader while scaling your company? Eyal Edry, Moshe Edree, and Refael, aka Rafi Edry – founders of the Ahinoam Association – highlight a few important leadership lessons and qualities that you can emulate to grow your business. Let's take a closer look.
1. Being a Catalyst
The role of a business leader isn't restricted to maximizing sales and profits. Instead, you must have a knack for helping different departments navigate the challenges of running a business.
Eyal Edry, Moshe Edree, and Refael Edry constantly set that example through various welfare initiatives of the Ahinoam Association for the Promotion of Equal Opportunities. Each initiative focuses on helping the underprivileged Israeli youth find their footing in society.
Under the leadership of Eyal Edry and his brothers, the organization has implemented long-term mentoring programs, scholarships, and peripheral development projects to nurture and support the youth.
Each initiative stems from the belief that children and adolescents are the building blocks of a country's future. Instead of waiting for government authorities to support the neglected youth, Eyal Edry, Moshe Edree, and Refael Edry have taken matters into their hands.
Similarly, as a business leader, it's important for you to understand that every employee, from chefs and servers to cashiers, is integral to your success. You must take responsibility for creating an environment where each individual can learn, grow, and thrive.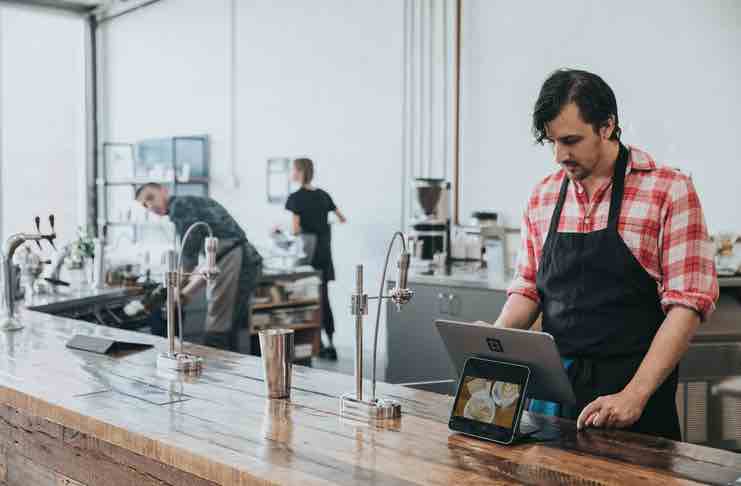 Also, it's up to you to inspire them to tackle every challenge, be it supply chain disruptions, natural disasters, or another pandemic.
2. An Eye for Problem Spotting
If the pandemic has taught business owners one thing, being a proficient problem solver isn't enough. You must have the foresight to preempt the challenges that'll come your way due to political conflicts, economic declines, healthcare crises, etc.
When the Israeli government issued social distancing and quarantine regulations and advised schools to start online classes, they failed to consider the predicament of nearly 400,000 students who didn't have computers or internet access at home.
Eyal Edry, Moshe Edree, and Refael Edry acted as great leaders would by recognizing the problem before it spiraled out of control. They invited donations from businesses and ordinary citizens and provided computers to thousands of students from underprivileged families.
Their forward planning helped several children continue their education and maintain a sense of normalcy during the pandemic.
As an entrepreneur, this is probably one of the most important leadership lessons that may keep your business alive. You must develop the skill of predicting challenges before they turn into roadblocks. It'll help you and your team members assess the current situation and develop robust strategies to mitigate those problems.
Watch this video to learn about 15 challenges every Entrepreneur will probably face:
3. Staying True to Your Roots
Despite achieving accolades as successful entrepreneurs, Eyal Edry, Moshe Edree, and Refael Edry haven't forgotten the financial difficulties they'd faced in childhood. That's what motivates them to work for the development of the youth in Israel's periphery.
It emphasizes the importance of remembering where you've come from and how far you've evolved. Otherwise, it's only a matter of time before short-term successes get into your head and make you complacent.
Revisiting your roots and reminiscing the challenges you had to overcome will give you clarity about why you started your business in the first place. That, in turn, will drive you to take your business to greater heights.
Final Thoughts
The global food and beverage market revenue is projected to reach $9.1 trillion by 2025. If you've always wanted to start a culinary business, be it a home bakery or catering service, there hasn't been a better time. 
But keep in mind that building a business isn't simply about sales targets and revenue milestones. You can learn a few great Leadership Lessons from the initiatives of Eyal Edry, Moshe Edree, and Refael Edry and groom yourself to become a better business leader.
Want to read more of our latest posts? Check out our review of Jaz Indian Cuisine restaurant in Hell's Kitchen in NYC.