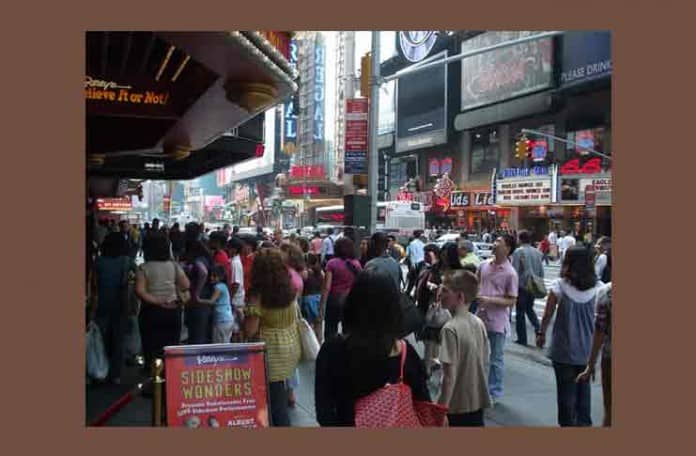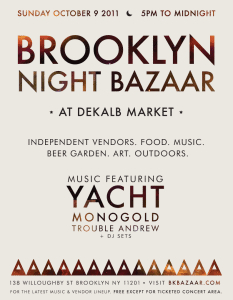 Inspired by Asian Night Markets, the Brooklyn Night Bazaar will be taking over the DeKalb Market on Sunday night, October 9th from 5pm-midnight.
There will be over 70 independent merchants and food vendors, a beer garden featuring local breweries, art installations, and a live music area.
The event is free, with the exception of the live music area.  Music tickets are $12-$15 and include Yacht, Monogold and Trouble Andrew.
Food vendors include Luke's Lobster, Snap Truck, Arirang Kimchi, Shaved Ice, Bite Size Kitchen, Growing Chefs, I8NY amd more.
Sounds like a good opportunity to try a brat mi from Snap.
For more info, go to bkbazaar.com