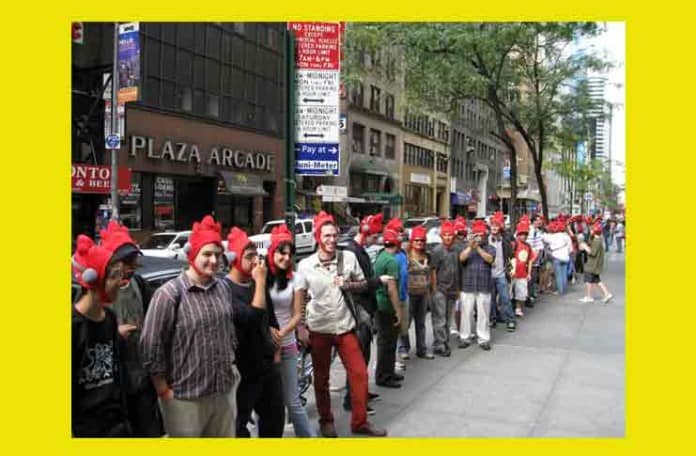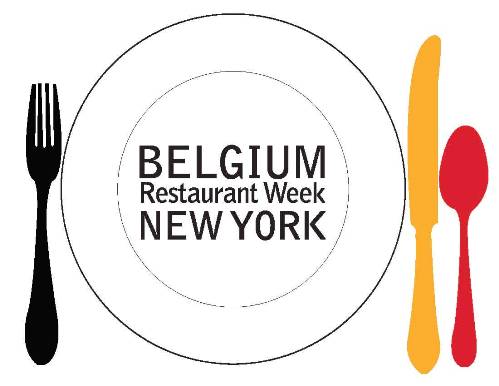 It looks like Malaysian Restaurant Week last year caught the attention of the Belgian Tourist Office.  You know what that means to us at New York Street Food – Wafels, Wafels & more Wafels…and  Dinges too!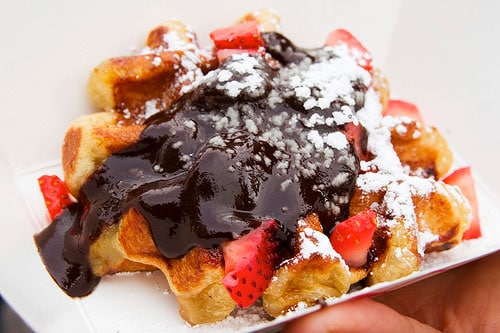 Running from March 23rd through March 30th, "A Taste of Belgium" is a weeklong celebration of Belgian gastronomy and Belgian culinary innovation.
These are the participating restaurants:
B.Café                               2 locations
BXL Café                            2 locations
La Petite Abeille                4 locations
Le Pain Quotidien           27 locations
Markt
Wafels & Dinges 3 trucks
Rouge Tomate, a restaurant concept conceived in Belgium, yet serving Modern American cuisine, will also participate.
Visit any of the participating restaurants to become eligible to be one of the two lucky winners to win a gastronomic trip to Belgium.
Pick up a flyer with a map of all participating Belgian restaurants in the city, or go to the website highlighting a cuisine ranging from the traditional to the avant-garde. For more information visit www.belgianrestaurantweeknyc.com
Here is the List of Special Offers for Belgian Restaurant Week
BXL Café
Prix fixe lunch for $15 (appetizer + entree + a Stella)
$13 Brunch = 1 classic or 1 sandwich or 1 egg dish with a glass of Prosecco or a mimosa and coffee or tea (instead of $18).
Get "een kleintje met stoofvleessaus" – bowl of fries with beef stew sauce – for $5.
La Petite Abeille
March 23: kids eat for free from the "mini me" menu (max 2 kids per adult) from 5pm
March 24: Palm for 1$ from 7pm
March 25: Find a real diamond in your green Duvel (only at 20th street) from 5pm.
At the other locations get $3 Duvel from 7pm
March 26: $5 Petite Abeille burger from 9pm
March 27: Tintin quiz. Ace the test and dinner is on us (maximum 2 guests per quiz)
March 28: Stella for $1 from 7pm
March 29: all our wines will be half price from noon
March 30: kids eat for free from the "mini me" menu (max 2 kids per adult) from 5pm.

Please note

: these offers are not valid at the Hudson Street location.  (NYSF is sad 🙁 The Hudson St location is 2 blocks away from us, but there are only 5 or 6 tables, so we understand.)
Markt: Prix fixe menu $20
a pot of mussels prepared any style + one of the five Belgian beers on draft.
Rouge Tomate:
Dine-in guests mentioning this offer receive a complementary glass of Belgian beer with two specialty toasts when they purchase an appetizer and entrée.
Guests at the bar are offered a Belgian beer and two specialty toasts for $12.
Wafels & Dinges: Free surprise goodie with every waffle. (We hope it's spekulous!)
B.Cafe: Prix fixe menu $20
Boulets Liegeoise with Sauce Chasseur (Liege meatballs and Hunter's Sauce) with Belgian fries
a side salad and apple sauce
Palm or Stella Artois
Le Pain Quotidien: $15.95 prix fixe menu for dine in guests
Choice of tartine (open-faced sandwich) with chicken curry salad and a side of harissa-cranberry chutney OR ricotta tartine with mission figs, black pepper and organic acacia honey
+ a Belgian waffle with chocolate sauce
+ a choice of medium organic Belgian hot chocolate OR a pot of organic coffee.
OUR SPONSORS: The Consulate General of Belgium, Brewery AB-Inbev, Brewery Ommegang/Duvel USA, Brewery Palm, American Airlines, Hotel Amigo Brussels, Marriott Hotel Ghent, Hilton Hotel Antwerp, Restaurant Colvenier Antwerp, Delta Airlines, Royal Windsor Hotel Brussels, Hotel Le Sanglier des Ardennes in Durbuy, Rouge Tomate Brussels and Belga Queen Ghent.
PRIZE INFORMATION: Two gastronomic trips to Belgium, worth $4,400 each
airfare (coach) for two
four nights in a double room with daily breakfast
visits to Brussels, Bruges, Ghent, Antwerp, Durbuy
transportation by train within the country
several gourmet meals for two.
Winner has to make arrangements for the trip at least eight (8) weeks prior to desired departure. Some blackout dates apply.
Each prize is valid through December 15, 2011. No purchase necessary.