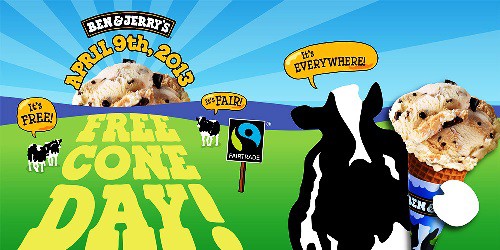 Yes, tomorrow is the happiest day of the year – FREE Cone Day at Ben & Jerry's.
You can find participating locations here.
There are 23 locations listed in the NYC area, but Manhattan only has 3: Rockefeller Center Concourse, Macy's Herald Square (4th floor) and Broadway at 104th St.
There are a few locations in the outer boroughs, and a bunch in NJ and on LI.
Enjoy!