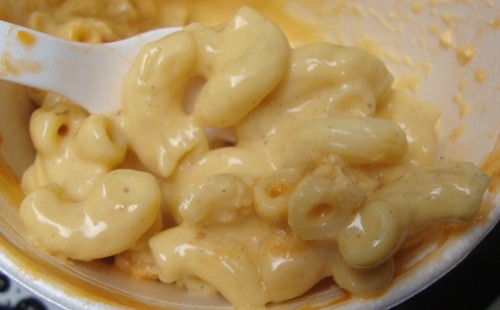 Ahh, the comfort foods of our childhood!
There are a number of street vendors serving grilled cheese, pizza, peanut butter & jelly, macaroni & cheese and other comfort foods of our youth.
Soon we'll be able to add spaghetti & meatballs to the list.
In case you haven't noticed, Valducci's hasn't been around for a few days.
Yesterday they tweeted:
– Off for a few weeks! Valduccis will return with a modernized improved Valducci's Pizza – Spaghetti & Meatball Truck! Keep you posted!
Meatballs aren't too tough to do on a truck, but pasta has to freshly cooked on a regular basis. It doesn't sit around very well.
We'll have to see how this works out. Good luck guys.