Cranberries – the small, tart, red berries most commonly brought out during the holiday season – pack a wonderful punch that makes for a great addition to many mixed drinks. Whether you use fresh cranberries or pre-made cranberry cocktails, expect to see a lush red color that is guaranteed to catch the eyes of many an adventurous party goer.
Keep reading to meet some fabulous drinks sure to make a splash at your next celebration.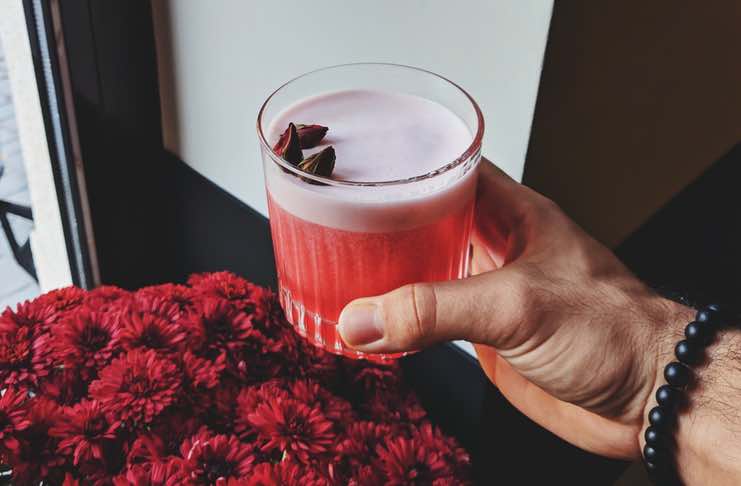 5 Cranberry Cocktails You Can Make at Home:
1. Vodka Cranberry
Vodka and cranberry are two flavors that complement each other swimmingly. In fact, it's rare to find a cocktail that contains cranberry that doesn't also have vodka on its list of ingredients. A vodka cranberry sometimes called a Cape Cod or vodka cran, is a simple and classic cocktail that makes the best of this popular pairing. All you need is:
1 1/2 oz vodka
5 oz of cranberry juice
Just fill a highball glass with ice then pour in the vodka and cranberry juice, then stir lightly. Finish by garnishing with a lime wheel.
Some people find that pure cranberry juice is too strong a flavor for their palette, so cranberry cocktails can be used as a lighter substitute.
2. The Madras
Madras is a lightweight plaid patterned cotton that happens to a mainstay of fashion in coastal areas like Cape Cod, which may be why it lends its name to this cocktail, a close cousin of the vodka cranberry or Cape Cod. This drink has all the same ingredients as a vodka cranberry, plus a splash of orange juice for a fuller flavor. To make one you'll need:
1 1/2 oz vodka
3 oz cranberry juice
1 oz orange juice
As with a vodka cranberry, fill a highball glass with ice and pour in all the ingredients, stirring to combine. Garnish with a lime wheel.
3. Fizzy Cranberry Cocktail
A further play on the classic vodka cranberry, this cocktail adds the spicy taste of ginger and a bit of fizz. You'll need:
2 oz cranberry juice
2 oz vodka
1/2 oz lime juice
3 oz ginger ale
Pour cranberry juice, vodka, and lime juice into a cocktail shaker with ice and shake until chilled and combined. Strain into a chilled coupe glass and top with ginger ale to taste. Garnish with a wedge of lime and a few fresh cranberries.
For those who prefer an even strong ginger flavor, try using ginger beer instead of ginger ale.
4. White Cranberry Martini
For holiday fêtes that want a high-class air, try serving up these cranberry martinis. This cocktail calls for a bit of simple syrup, which is surprisingly easy to make at home. All the ingredients are:
2 oz vodka
3 oz white cranberry juice
1/3 oz simple syrup
1/3 oz lime juice
Combine all ingredients in a cocktail shaker with ice and shake until thoroughly chilled and mixed. Strain into a chilled martini glass and garnish with a lime wedge and fresh cranberries.
5. Cranberry Smash
For a cocktail that's sure to impress, try a cranberry smash. Part of the prep for this cocktail involves creating a homemade cranberry sauce and rosemary simple syrup to provide the body of the drink.
For the simple syrup you'll need:
2 sprigs of fresh rosemary
1/4 cup water
1/4 cup sugar
Add the rosemary, water, and sugar to a saucepan and heat the mixture until the sugar is fully dissolved. Allow it to cool then strain out the rosemary.
Once the simple syrup is complete, gather:
2 oz gin
1/3 oz lime juice
2 tbsp cranberry sauce
soda water
Muddle the cranberry sauce – store-bought or homemade – in a cocktail shaker, then add gin, rosemary simple syrup, and lime juice. Shake until combined and chilled and strain into a rocks glass filled with ice and top with soda water. Garnish with a sprig of rosemary and a few fresh cranberries.
There are many more exciting cranberry cocktails out there to try, so you're sure to find one to love.
Want to read more of our latest posts? Check out our review of Thursday Kitchen NYC.