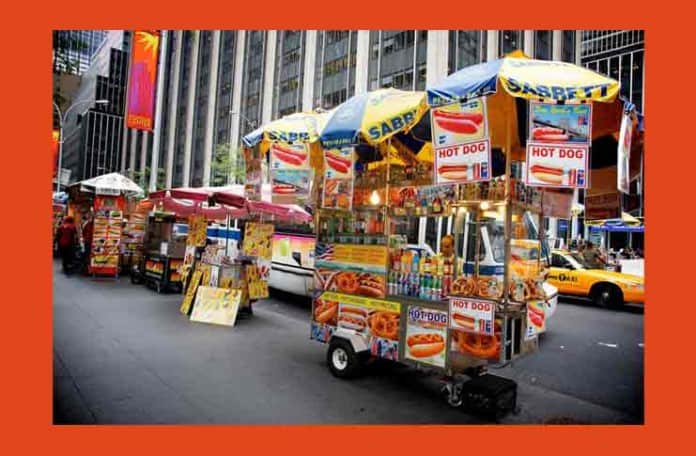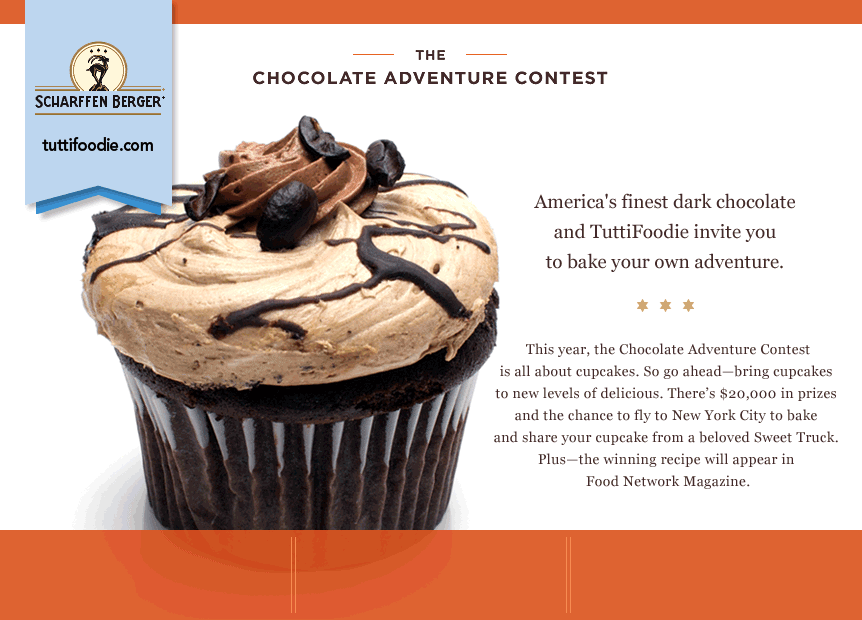 Do you love chocolate cupcakes?  Do you have a great chocolate cupcake recipe? If either of these apply to you, read on.
Scharffen Berger is holding the Chocolate Adventure Contest, with the top prize winner receiving $10,000, as well as having your recipe published in Food Network Magazine.  The second prize is $7,000 and third prize is $3,000, along with several other goodies for each of the winners.
If you love cupcakes, but baking is not your thing, Street Sweets will be giving away a few thousand Scharffen Berger recipe cupcakes on Oct 20th & 21st around New York City to promote the contest.  You can check the Street Sweets twitter feed here or our Mobile Munchies twitter feed here to find out where they will be.
If you want to try your hand at the baking contest, in addition to Scharffen Berger chocolate, your cupcake recipe has to include one of the following ingredients:
Stout beer (including oatmeal, chocolate, imperial or any other stout)
Ricotta
Buttermilk
Coconut milk, cream or butter
Saffron
Molasses (light, dark or blackstrap)
Adzuki bean
Fresh beet
Sweetened condensed milk
Chili pepper (fresh or whole dried)
Bee pollen
Meyer lemon
Almond flour
Sumatra coffee beans
In addition to giving away thousands of cupcakes, Street Sweets will also have the winner distributing their cupcakes on the Street Sweets truck some time next year.